I love this time of year. The fall weather, despite the rain, is fantastic. It's cooler, crisper, and oh-so colorful! We've been getting quite a bit of rain lately, but I don't mind it. We need the water! Now that it's officially autumn (as of September 23rd), fall is in full swing. My decorations are up and I am loving them! Take a look ~
When my mom and I went up to Northern VA a few weeks ago we made a Trader Joe's run. TJ's is absolutely one of my favorite places in the fall. They have an amazing selection of pumpkins (all sizes). I love the carving pumpkins, tiger striped pumpkins and gourds. I found this pumpkin with a curly-q on the stem and I knew it was my pumpkin!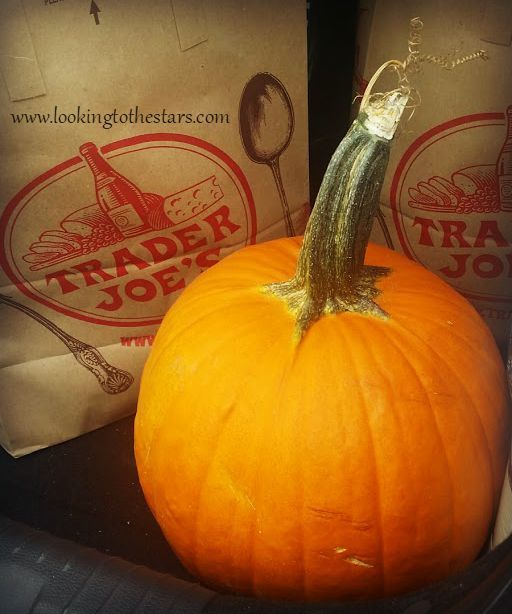 You'd be amazed where you can find cute little things. I went to my local Kroger store and found this little bat . . .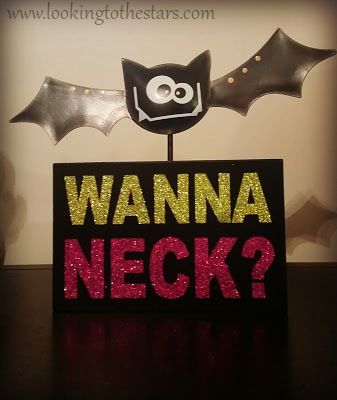 . . . and I found this candy dish at
Target
.
Together with a tiny tiger striped pumpkin and my TJ's pumpkin, I have a lovely display on my table.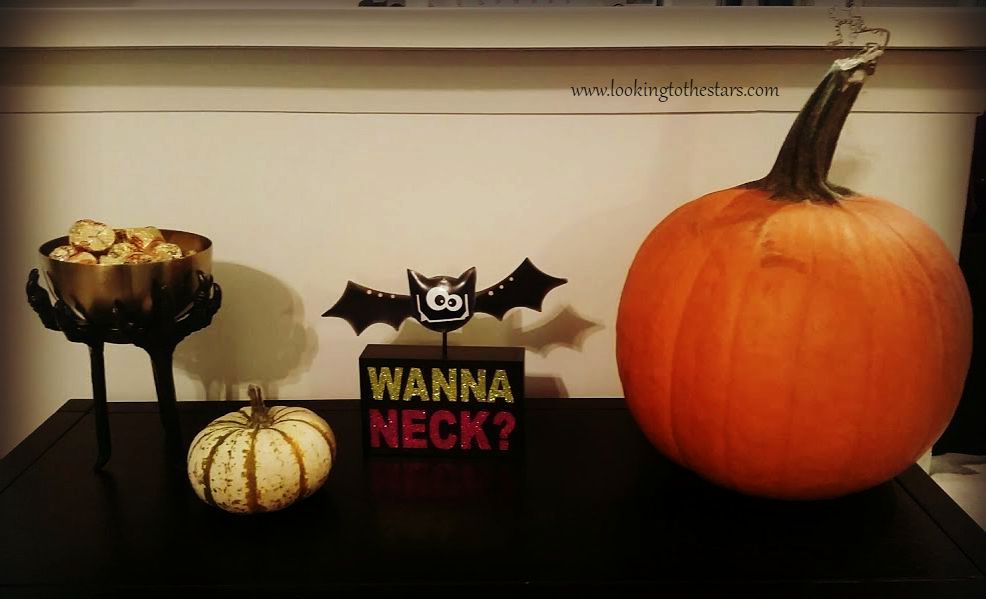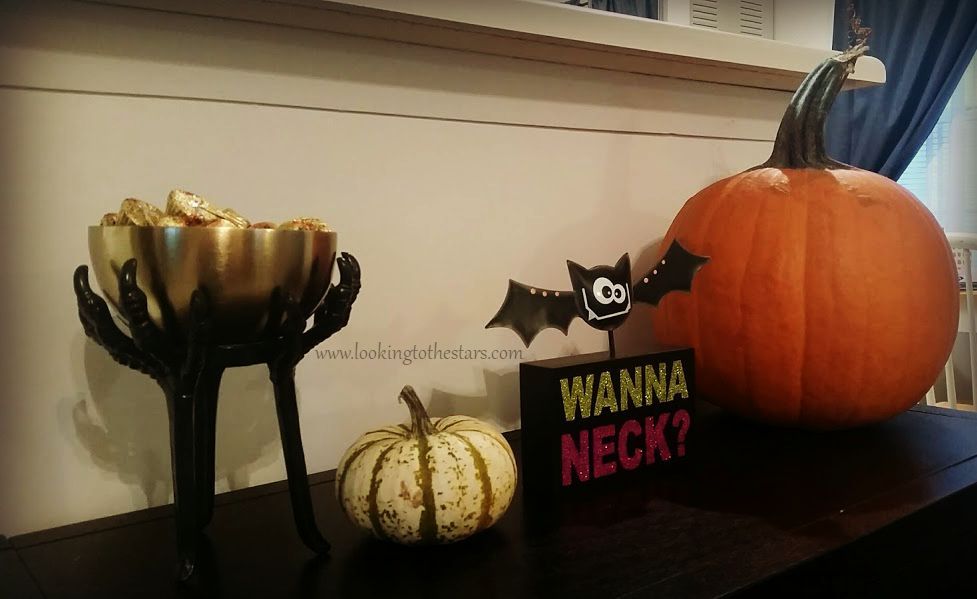 My mom and dad surprised me with the cutest little candy dish. I got so excited when I found him on my coffee table. He's so freaking cute!
Last, but certainly not least, is an oldie of mine! I have a fun little vampire kitchen towel that I absolutely love. I've had it for years and bring it out during this time of year. I mostly use it for decoration.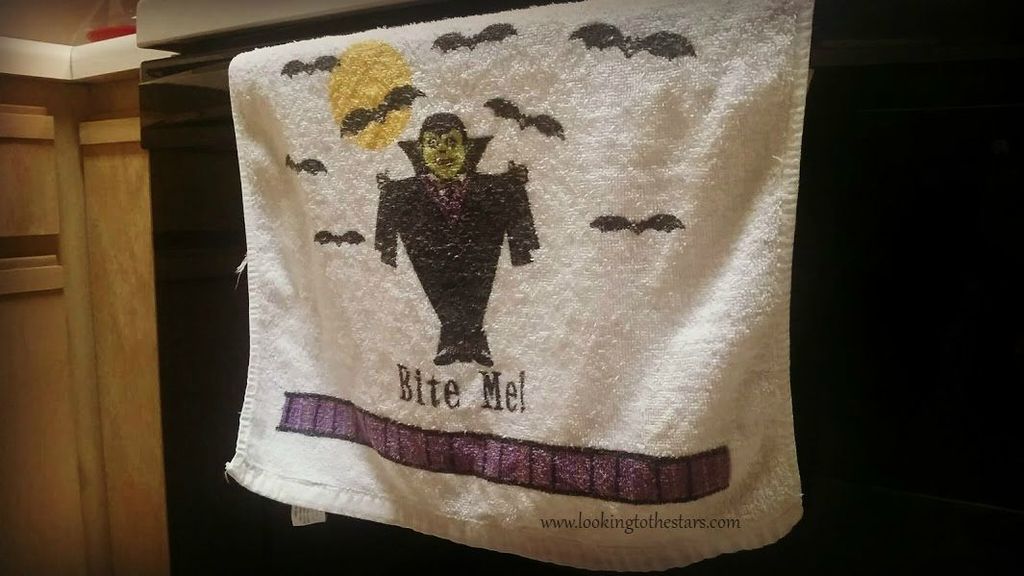 It's halloween time, so I can't forget the candy!