If you're like me, then you love to read. I love doing book challenges and trying to get myself to read new and different types of books. It's good for me, because I tend to stay in the same genre. I didn't start a book challenge at the beginning of the year, because I had joined a book club. I was planning on just sticking to the club as well as the Goodreads Challenge of 20 books for the year.
Last week I posted that I was doing the Modern Mrs. Darcy book challenge, but then I got to thinking. There are tons of book challenges out there for the year, but it's already July and I'm just now discovering some of these. So, I decided to create my own. A book/reading challenge for those of us that didn't start one until now, half way through the year. Why not? #procrastinator
Lucky for me, I already own A LOT of the books that fit the descriptions above. I

will be starting my Second Half Book Challenge off with The Forgotten Garden, by Kate Morton. Morton's book fits the description of '
a book set somewhere you've always wanted to go
' as it is set in Australia. If I try to plan out books for each description, then I might be able to actually accomplish this by the end of the year! Here's what I'm going to try and read ~
A book you own, but haven't read. – The Boy in the Suitcase
A book that was made into a movie. – The Scorch Trials
A book you picked solely because of the cover. – Gifted
A book your mom loves. – A Tree Grows in Brooklyn
A book published this year. – Why Not Me?
A book by an author you've never read before. – Room
A book by an author you love. – Summer Secrets
A book at the bottom of your 'to be read' pile. – Night Road
A book set somewhere you've always wanted to go. – The Forgotten Garden
A book you started, but never finished. – Becoming Your Own Matchmaker
A book with a female heroine. – A Discovery of Witches
A book you were supposed to read in school, but didn't. – I Know Why the Caged Bird Sings
A book "everyone" but you has read. – The Girl Who Kicked The Hornet's Nest
A book that is more than 10 years old. – Misery
A book based on a true story. – I've Never Been to Vegas, but My Luggage Has
A book in a genre you don't typically read. – One Thousand White Women: The Journals of Mary Dodd
A book from your childhood. – The Lion, the Witch, and the Wardrobe
A book that was originally written in a different language. – Andersen's Fairy Tales
A book recommended by someone with great taste. – The Red Tent
A book that's currently on the best seller list. – The Girl on the Train
I've read 13 books so far this year and my goal is 20. Well, there are 20 descriptions that I'm going to try and read in the next 6 months. That's a lot for me! I don't usually read more than 15 and sometimes I don't even read that much. There are some pretty hefty books listed above, so this is going to be one heck of a challenge.
There are 25 weeks left in the year and in order to read 20 books (eek!) I need to finish a book in 1.25 weeks!
The television is going to be resting quite a bit! Feel free to join in on the reading fun!
Let's Be Friends Blog Hop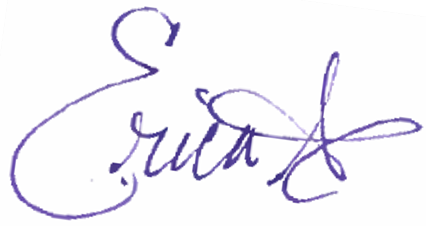 All material © Erica Musyt