Today, I want to introduce you to a fabulous young woman. Back in May I was asked to be a part of a Big/Lil Sis Blogging program. Experienced bloggers were paired up with newbies to help them and guide them on the path of blogging. I was paired up with Brittany Parker.
Brittany is a faith-based blogger, who spends her time shared between writing and being a full time college student studying American Sign Language and Education. She loves to share her relationship with Jesus through her writing, along with other struggles she has faced.
Without further ado, here's my little interview with my Little, Brittany ~
You know how much I love movies, so what is YOUR favorite movie of all time and why?
My favorite movie is Broken Bridges. It's a movie that's about music, military and family. It has one of my favorite country artists, Toby Keith, so I won't lie; he's one of my favorite parts of the movie. I highly recommend it!
Looking back on your life, what are you most proud of so far?
I'm definitely proud of myself for moving out of state for college, when everyone told me I wouldn't be able to live that far away on my own. I'm proud that I proved them wrong, and was true to myself and what I wanted for my future.
You are still in school, so tell us what you're studying.
I'm double majoring in American Sign Language and Education. I hope to teach Deaf-Education in the future. Definitely a huge passion of mine.
What made you decide to choose that subject matter?
I've always loved Sign Language, and was introduced to it at a young age. It's become a huge part of my life. I also work in the Children's Ministry at my church, so I decided to combine two things I love for a career.
You just celebrated your 1 year blog-iversary, congratulations! What made you decide to start blogging?
I decided to start blogging as an outlet. I really needed a way to express myself without talking to people I knew. So I decided to write out my feelings on a blog. I didn't expect anyone to ever read them, but after a month, I started gaining followers. It's been a great journey, and now blogging has become such a huge part of my life! I'm so glad I didn't push it aside.
Do you find it difficult to talk about your health journey?
Yes, because I feel like sometimes people take to my posts concerning my health journey as complaining, which it isn't at all. I talk about it because I want someone else that's going through similar things to know that they are not alone. It's sometimes difficult because it's hard to put into words how I feel, but I know that if it helps one person, then talking about it is worth it.
What is your favorite thing to write about and why?
I love writing about my faith. I love telling people about Jesus, and how He's changed my life. But I make sure to not make it seem like butterflies and rainbows. Being a Christian is not simple, and comes with its fair share of trials, but I love to express my faith in my posts and tell people how it really is.
What do you wish you had more time to do?
I wish I had more time to sit and relax. I'd love to take one week off from all my responsibilities and just have time for myself.
Where do you see yourself in five years? In ten years?
In five years, I'll be twenty-five years old, and I see myself having already graduated from college, and having a career established. In ten years, I'll be thirty, and I hope to be married and have a few children.
I started this interview series to showcase Inspirational Women. I see you as a very brave young woman that is so honest about her life. What and/or Who inspires you?
I'm inspired by so many different people and things. Not one person in particular, but hearing stories of peoples lives whether in person, or online, really inspires me to continue on and live my life just how I want it. I think we sometimes forget that we are in control of our lives and our future. So I love hearing personal stories from people. They definitely impact me greatly.
Brittany and I are giving away a
a Rafflecopter giveaway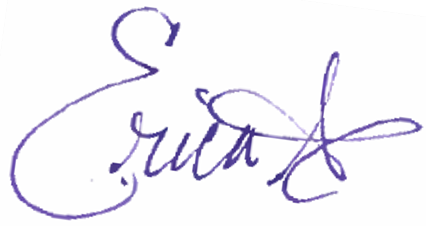 All material © Erica Musyt