We have made it to another Friday. Phew! It was a hot and muggy week here in Roanoke. How about you? I am absolutely looking forward to this weekend. It's a long weekend for me with lots of excitement! I get to see my cousin and her baby girl and on Monday I'm heading up to Washington, DC to see Taylor Swift in concert. I'm so excited! I already know what TS merchandise I'll be purchasing!!!
I only check my mail every couple of days and I don't think I had checked it all week. I was surprised to see that I had a package in the mail box. Who's sending me stuff?
My fabulous friend Mia, that's who! She saw ladybug notecards at Target and couldn't help herself. Love you girlie!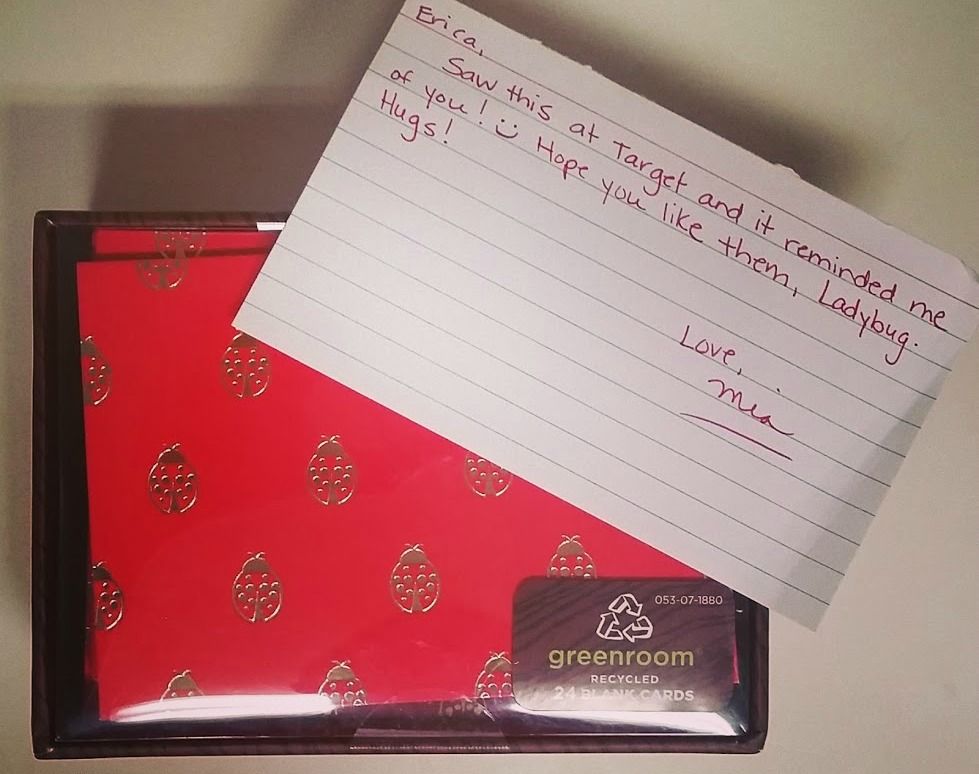 Fourth of July was so much fun! I went up to Parkway Marina in Smith Mountain Lake. There was a fun band, food vendors, and a carousel. We also got airbrush tattoos. My little devil is so cute! We got up there around 5:30pm and walked around before picking a spot by the water to hang out. It was a beautiful day and the fireworks were amazing. I would absolutely go up there again for the 4
th
!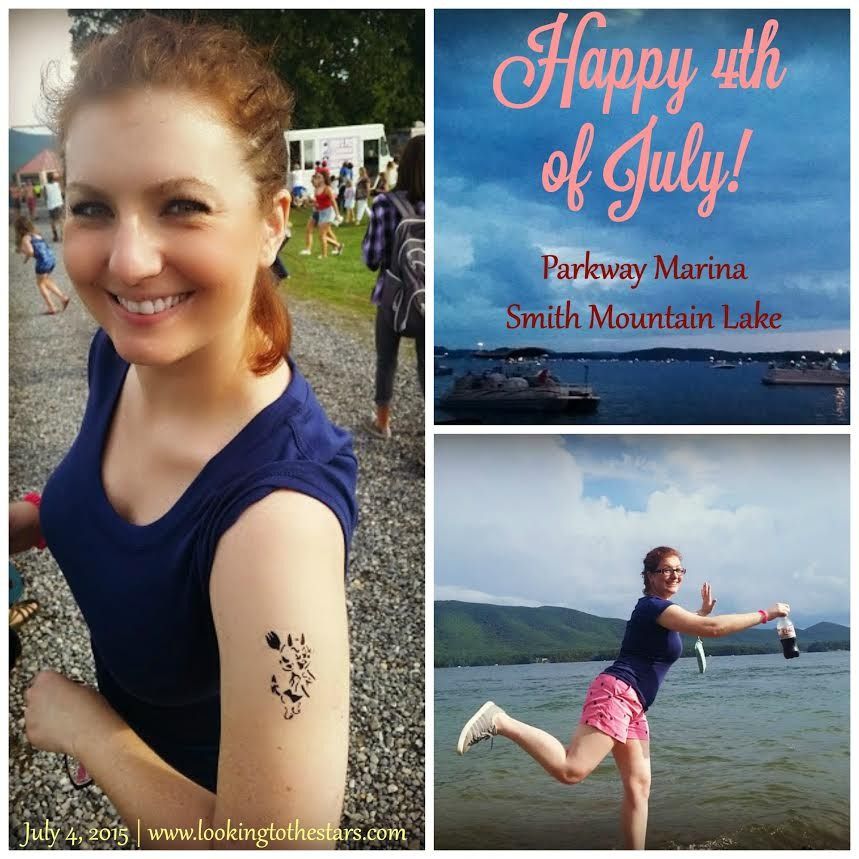 This stuff seriously saved me while up at the lake! For only $0.97 at Walmart this little wrist band really works. I get eaten up by bugs and quickly too. These wristbands were amazing and I will totally be buying these again!
OMG OMG OMG! I just about freaked out. I logged into Hulu to check out what I could watch one day and I saw that they have a deal with Showtime!!!!!!!!!! Homeland Season 4 is on Hulu!!!!! I got sooo excited. I signed up for a free one month trial so that I could get it for free. Hulu is $7.99 and then to use the Showtime aspec is an additional $8.99. Yay for a free trial! I've already watched the first four episodes and will be done in no time!
I am officially a writer! In June I submitted a small piece to an online magazine called Holl and Lane for their movie section. This week the editor and chief reached out and asked me if I would like to be a contributing writer to their movie section on a regular basis. Heck Yeah! I'm so excited. I'm writing about MOVIES! Check out their magazine, it's fantastic! Issue #2 is due out in August.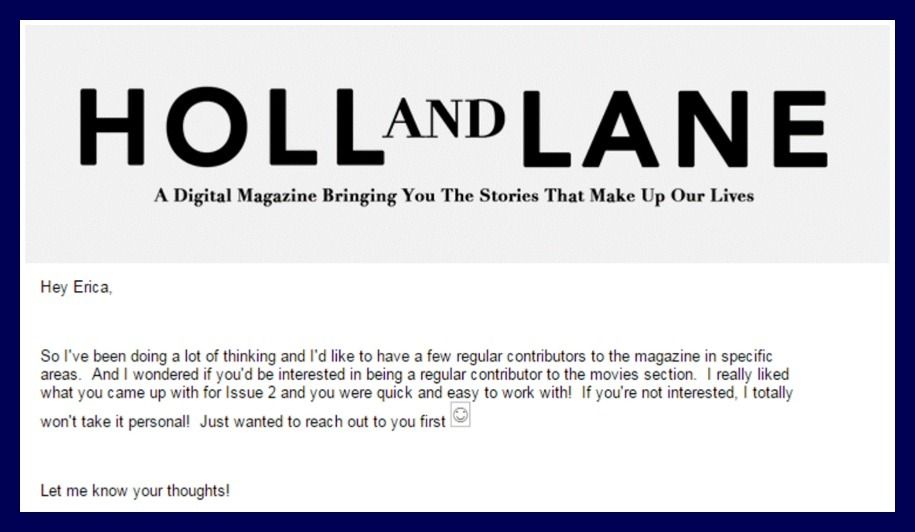 How was your week?
Leave me a Comment below and tell me all about it!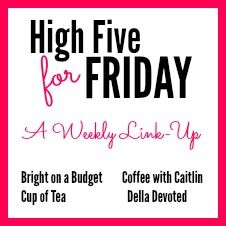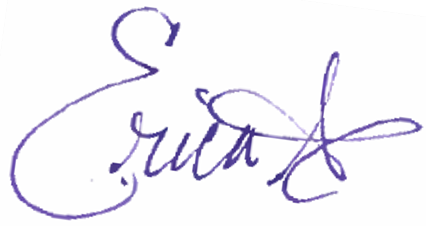 All material © Erica Musyt