Warning: I'm about to Name Drop!
I was going through some old photos and I found a few fun celebrity moments. This first one is a classic! You watched
Saved by the Bell
, right? If you haven't, then get to Netflix right now! There is this karaoke bar in Burbank, CA called Dimples. It's a total dive bar! Dennis Haskins is there almost every night. You would almost think he owns the joint. He likes to hang out around the bar near the entrance to the ladies room. Yes, America, Mr. Belding is a total perve! I went to Dimples a few times, but only ever saw him the one.
When I was working at the Hollywood Roosevelt Hotel I made a lovely friend who was also a very open Hanson fan. I've been a Hanson fan since eighth grade, but always hid that fact. After meeting Katherine I realized that it's nothing to be ashamed of! About a week before I moved Katherine had tickets to Jimmy Kimmel Live and she graciously asked me to join in on the fun. Hanson was schedule to perform on the outdoor stage. It was awesome! They had just released a new CD,
Shout It Out
, and were going to perform three songs from the new album. After their performance I grabbed Taylor and asked for a picture with him. He's still so handsome. Taylor and his two brothers, Issac and Zac, are all married with at least four children each.
On my last night of work at the HRH my coworkers and I went out to get some 'good-bye' drinks. We were at the Frolic Room on Hollywood Blvd, sitting at the bar being silly. A group of guys in the back of the bar were getting up to leave and one of them looked really familiar. When I realized who the guy was I started getting really giddy (I was totally tipsy). My friend Will asked what was going on. I told him that it's the guy from Hot Tub Time Machine. When the group of guys approached us on their way out Will stopped him, put his arm around him and said, "Hey buddy, have you seen Hot Tub Time Machine? Coz, my friend thinks you look like the guy in that movie" He responded with, "Not only have I seen it, I'm In It!" Yes, it was Clark Duke. He was also pretty tipsy.

For me, the ultimate celebrity moment was when I met my namesake. It was on April 12th, 2011. Just two days before I drove away from the west coast. My mother has been a dedicated All My Children fan since the soap opera started back in 1970. I was born in 1983 and named after Erica Kane, Susan Lucci's iconic character. Erica Kane is the face of All My Children. When you look the show up on IMDB it's her picture instead of a show poster.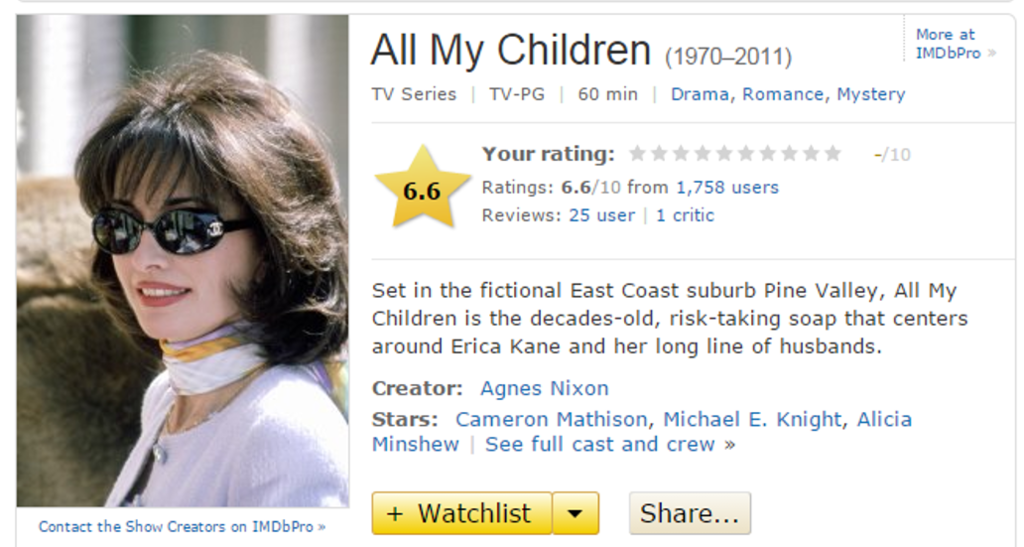 Susan Lucci wrote a book in 2011 called All My Life. The Barnes & Noble in Burbank, CA was having her a guest for a book signing. As soon as I found out about this I was there purchasing two copies of the book, one for me and one for my mom. I waited in line until the store opened to get the books and my line ticket for the signing. Later that day I returned to B&N for the book signing itself. I was sooo nervous to meet her. I've never been so nervous and I've had a conversation with Robert De Niro! As I approached the line my hands started to shake and I my throat was tightening up. I was about to meet Erica Kane!!!!! We weren't allowed to pose with her, but we could take pictures. When it was my turn to approach the table the lady behind me in line was nice enough to take some snapshots. Here's my little Erica Kane/Susan Lucci Collage ~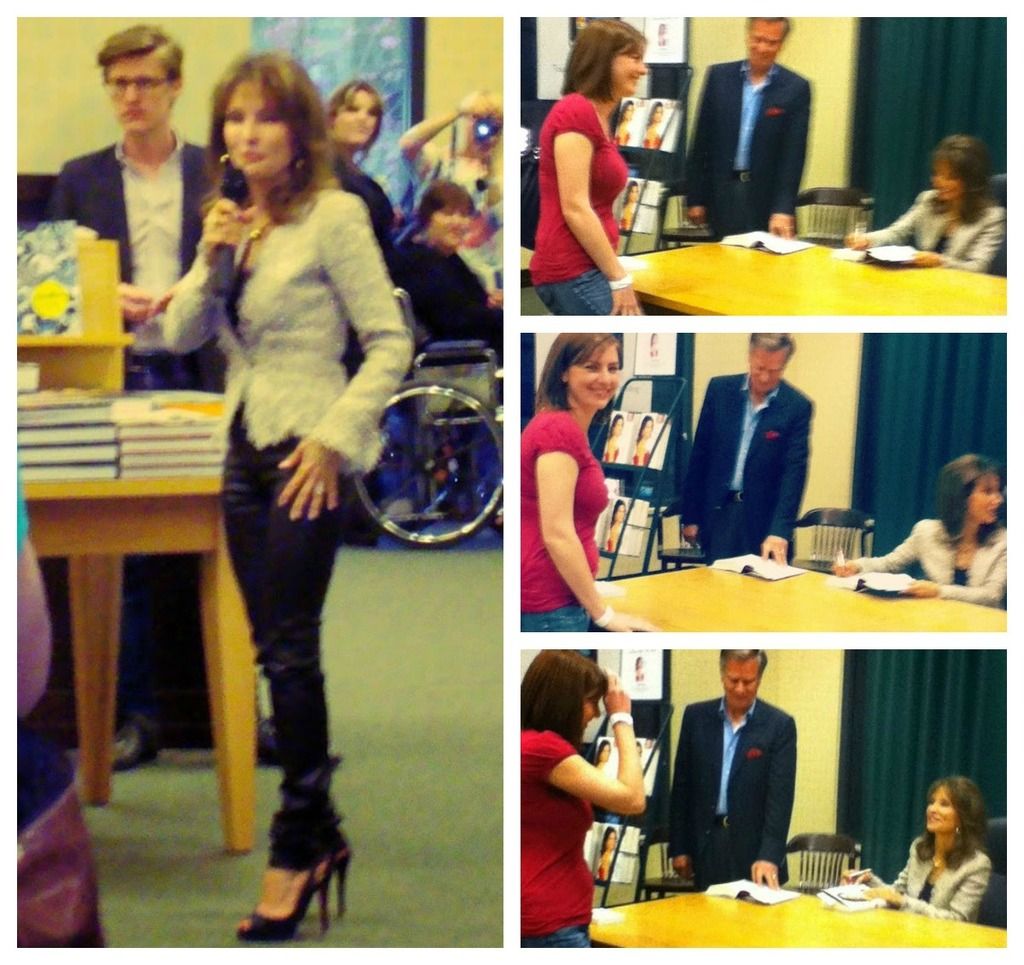 When I handed my books over I was asked who they were to be made out to. I said, "one for Rena and the other for Erica." I heard her publicist say, "Susan, I think we have another Erica!" I told them that I was in fact named after Erica Kane. She was so nice and sweet. I love her!
Which Famous Celebrities have you met?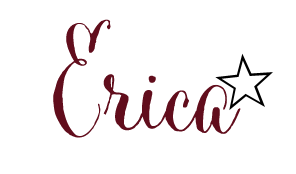 All material © Erica Musyt