Happy Thursday everyone. It's my last day in the office for a full week. WooHoo! I leave bright and early tomorrow for Las Vegas. I'm going to have a lovely girls weekend with a friend that I haven't seen in a really long time and then three days there for work. Let's jump right into my recap of the last 7 days and see how I did with my goals.
A Few Small Goals I Gave Myself Last Week ~
+ eat breakfast every single day
I got this one! I had breakfast every single day this past week. Some days I had scrambled eggs and some days I had cereal. Sunday I treated myself to french toast!
+ eat only food I make/prepare (no eating out AT ALL)
This one didn't happen all the way. I ate out for lunch three times this week. I also ate out for dinner three times this week (one of those times was me getting a frozen pizza).
+ hit 50,000 steps over the course of the next week -
WooHoo! I did it! I hit
*
52,063
*
*
22.26 miles
*
. I walked all the way to Cracker Barrel and then 4 more miles after that! I didn't actually walk to Cracker Barrel, but that's how far it is from my house.
A good chunk of my steps came over the weekend. Saturday I went to the Greenway and then a second walk later in the afternoon so I could hit 10,000. Sunday I walked up to the Mill Mountain Star and that was a killer! All up hill until I turned around. It was a good work out. On Tuesday I went for a walk on my lunch hour with some coworkers and that got my steps in. The rest of the time I was pretty stationary, especially at work. I would love one of those treadmill desks :)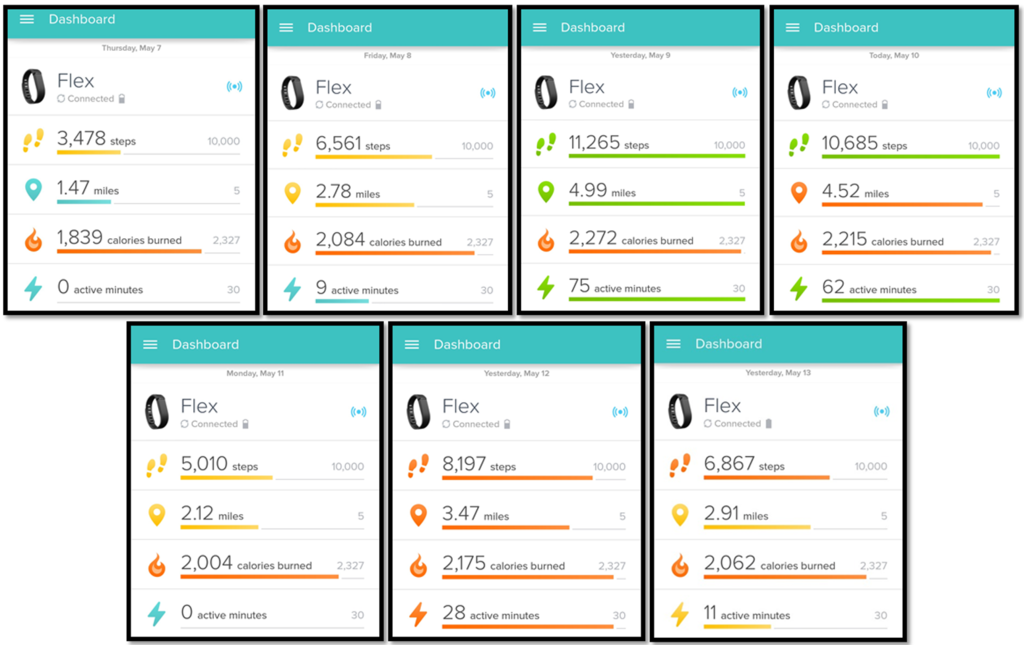 Over all I would say I had a successful week. I decided to cancel Weight Watchers after all. Just as I feared, I'm not tracking. The fitbit has a food tracker based on calories and I like that much better. It has you put in what you weigh, what you want to weigh, and how much you want to lose in a week. It bases your calorie allowance on the number of calories you're burning. I'm doing much better with that. I joined a Facebook Clean Eating/Plank challenge, but haven't done anything with that. Not really surprised!
On Sunday I almost contemplated not going outside at all. Knowing that I had hit 11,000 steps the day before is what got me outside. I wanted to do that again! I love seeing the big number on my phone. I love when the fitbit vibrates to let me know that I've hit the 10,000 step goal. I love it! Turns out the fitbit was a great purchase and I'm really glad that I have it.
This next week will be a bit of a challenge in the food department, because I'll be out of town the entire time. The good thing about being in Las Vegas is that I'll be doing a lot of walking! I am going to take my Trader Joe's mixed nuts with me to have on hand. All of my meals are on my own during the work conference, so at least I don't have to worry about crazy buffets with icky options.
A Few Small Goals for the Next Week ~
+
Hit 70,000 steps
. I'll be able to do this with all the walking in Vegas. It really shouldn't be a problem!
+
Refrain from eating pizza and cookies
(any kind of cookie). These are my biggest problem foods. Once these go in the tummy all bets are off. Someone brought two trays of cookies into the office and I couldn't even tell you how many I ate yesterday. Diet coke is probably a problem too, but I'll deal with that when I get back from the alcohol capital of the world :)
+
Journal every day
. This is really important to me. I finished my last journal and recently started a new one. The last few nights I have slept so well and I think it's because I'm not watching any television when I get home in the evening. I wash up, get in bed, write a couple pages in my journal and then read. It's been great. I've gotten up really easily (well, more easily) and been on time for work. I'll take my journal with me to Vegas and make sure to write a little bit every day.
Those are my goals for the week! Do you have any of your own?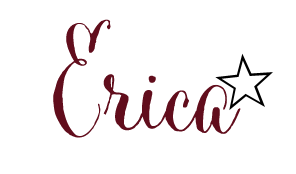 All material © Erica Musyt