My book goal for 2015 was to read 20 books. Sometimes after I finish a book there's a big lull before I start the next one. Do you ever feel like that? I've started a new one recently, but it's taking me some time to get into it. It's really good so far, but I'm just so tired at the end of the day. I'll get into it. I have plenty of time.
So far I've read five books this year. According to my Goodreads 'tracker' (see left side bar) I'm one book ahead. I don't feel like I'm one book ahead. I feel like I'm waaaaaaaaaaaay behind. I thought I would recap for some of my favorites so far for you.
What the Lady Wants
, by Renee Rosen
I loved this book. I found out about it by doing a book swap. It was on the wish list of my partner. I did a review for it on the blog back in January (here), but I thought I'd remind you of how lovely the story was. It's set in Chicago after the Great Fire. A man and a woman fall in love, but it's not your typical love story. The man is Marshall Fields the big time department store mogul. The woman is Delia Spencer, twenty years younger than he. Marshall is married with children. Delia is high society fit for a good marriage. There were some places where it was slow, but the author was always good about picking it back up. I definitely recommend it if you're into historical fiction. I'm interested to read more of Rosen's books.
Wild
, by Cheryl Strayed
I LOVED this book. I did a post for this book as well (here), but can't recommend it enough. The courage it took for Cheryl to go out there on her own with absolutely no experience, to me, is just amazing! I couldn't never do what she did. Power to the girl! WooHoo!
Maze Runner
, by James Dashner
This is how
Maze Runner
made me feel. I didn't want to read it in the first place when the movie was being promoted. Well, book club picked it and I'm not one to turn down a book club book. I loved it. Of course I did! It wouldn't be right for me to not like a book that is one of four in a series. I already have book 2 at home to read by September when the movie comes out. It's a little like
Lord of the Flies
meets
Hunger Games
.
What have you been reading lately?
Anything good, bad, amazing?!?!?!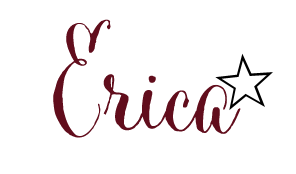 All material © Erica Musyt