Here it is, the first New Apartment post :) Aren't you excited!!!!! I know I am! I'm really loving my new home. I'm quite obsessed with it. I've been to Target, Walmart, and TJ Maxx a bunch of times already. The room I'm most focused on right now is my second bedroom which I'm turning into my office space. All I can think about is organizing it. On the day I moved in it was the room where everything was thrown. It looked like a tornado. I wish I had taken a picture of it! Last weekend I was able to get it a little better organized. I use the word 'organized' very loosely in that sentence. Here's why ~
My little IKEA desk and matching bookshelf are just chillin' against that wall right now. I've been toying with the idea of putting my desk against a wall like it is in the picture above, up against the window (there's a window the the left of the
GREASE
poster), or in the center of the room. I really want to paint the room too. I'm thinking a blue grey. I looked up colors online and they say that blue is a calming and productive color. I like the idea of being productive!
I have been on Pinterest (
come visit me
) waaaaaaay too much! I'm finding tons of ideas and inspiration. These three are some of my favorite ideas.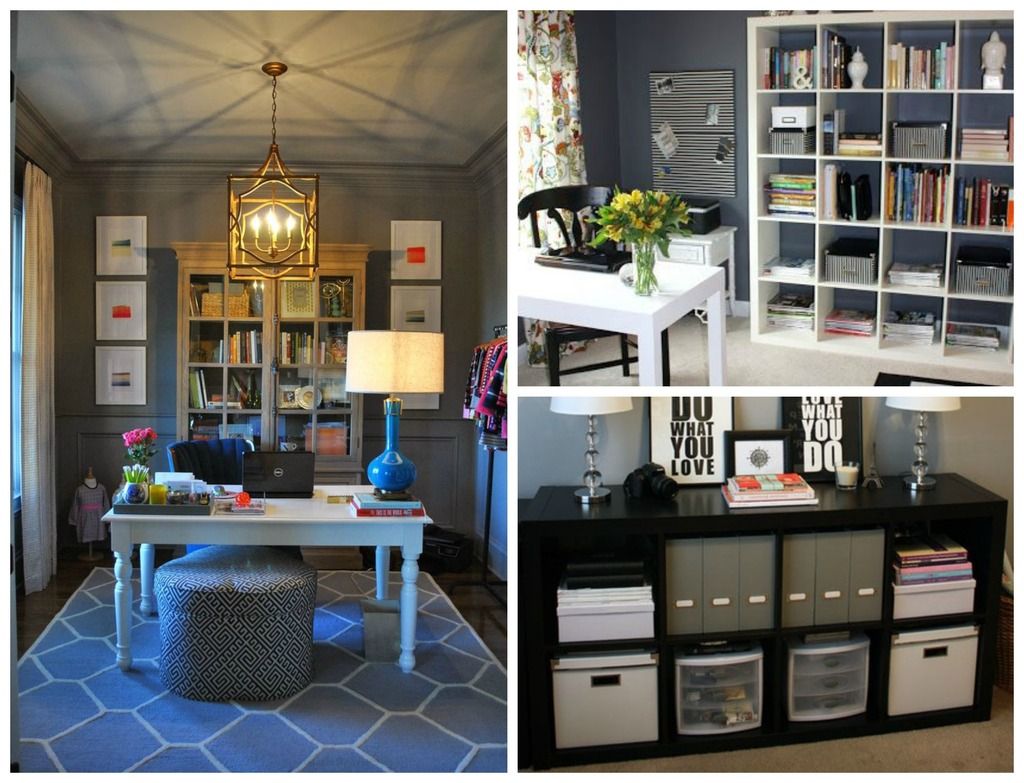 I think I've decided to put the desk in the middle of the room like the picture on the left. I want a low storage shelf unit to go under the window. There are some bookcases that I've found online that I want to get for behind my desk. We'll see how it all plays out. I'm excited, though.
Don't even get me started on my 'library.' On move-in day mom unpacked all my books and just put them in the closet to get them out of boxes. Talk about a hot mess!
Well, I felt like it was a hot mess anyways. I took all of my books out of the closet and sorted them. The books I haven't read were put on my desk (picture #2). Everything else went on the floor. In picture #3 I tried to group by author.
I was able to get the books 'organized' in my closet. I accidentally broke-ish the other side of the wire racks. Oops! But at least my books are more organized than before. I've got all of the ones I haven't read on the IKEA bookshelf.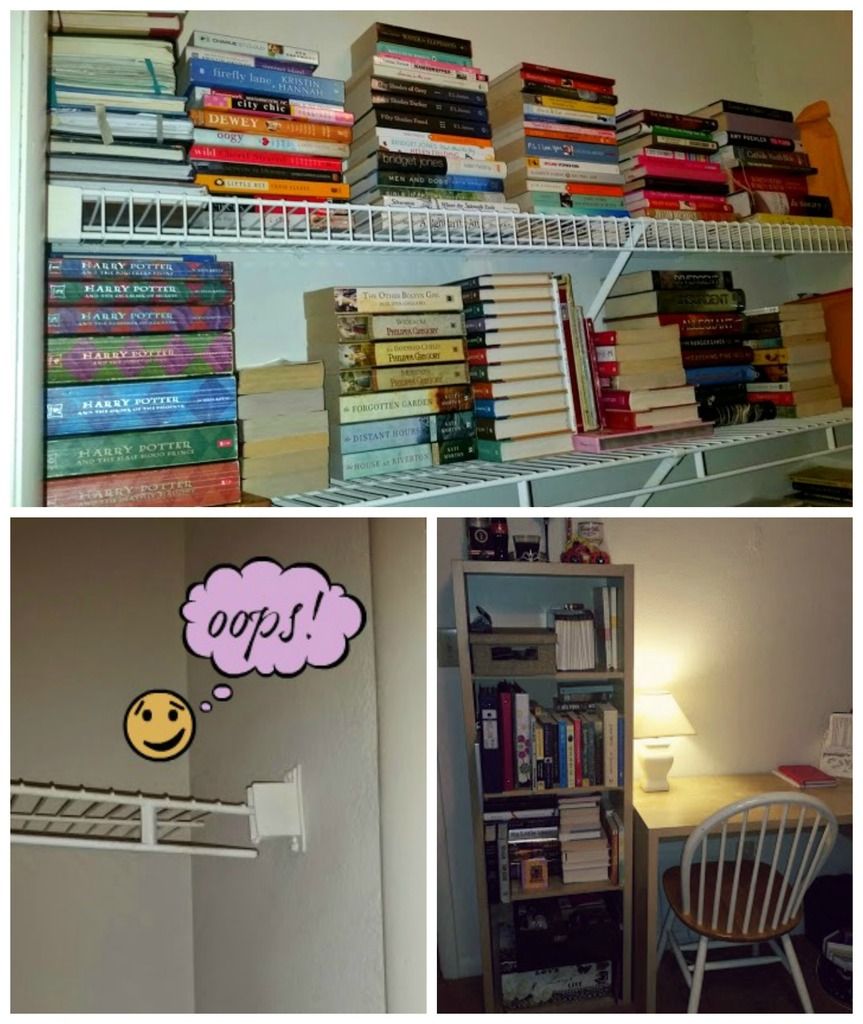 What about you? Do you have and ideas for me?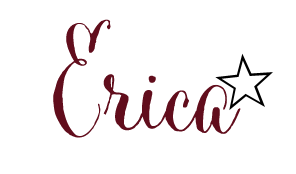 All material © Erica Musyt