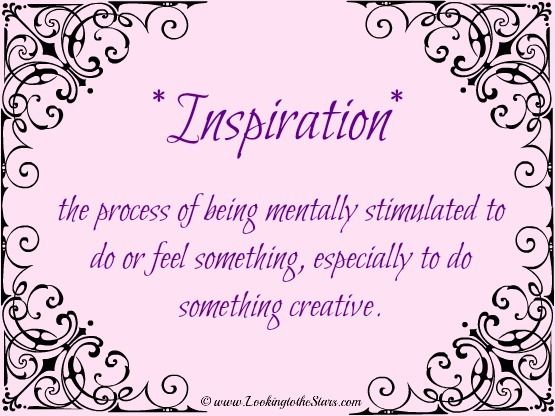 I have been lucky enough in my thirty one years to encounter some pretty amazing people. I decided to start a monthly series to feature those inspirational people in my life. The first person I want to introduce you to is my fabulous friend Mia.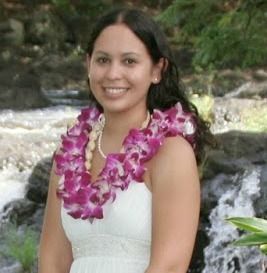 You might know Mia from her awesome blog, The Chronicles of Chaos. That is how I discovered Mia. At the time I was still living in Northern VA. Mia doesn't live too far from there. We had chatted about getting together to meet in person and then came up with the idea to invite a few more Virginia Bloggers and have a NoVa Blog Meet Up. In February 2013 9 of us got together for lunch at PF Changs (you can read about it here). It was so much fun!
Over the last 2 years (Mia, it's been two years since we've met...can you believe it!?!) Mia has been a huge inspiration for me, especially when it comes to my writing. Mia got together with another fab blogger, Shelly (It's Shelly's Cabaret) and created the Write or Die Wednesday Link Up. They supply us with prompts and we are to write about whatever we want that has something to do with the idea, word, song, picture...I think you get the idea! It has gotten my creative wheels turning again and I'm loving it. The two of them also started a book club that spins off of the #WODW. Mia has a book club via Goodreads that I'm a member of. Reading and Writing and Blogging! That's me and Mia. I love this girl.
Now, without further ado, I give you my interview with Mia!
1. You know how much I love movies, so what is YOUR favorite movie of all time and why?
This is a really hard question, because I love movies, too. Can I cheat and just say - any movie that has Leonardo DiCaprio in it? :) How that man has not won an Oscar is beyond me. He so deserves it!
2. Looking back on your life, what are you most proud of?
Hands down, becoming a mom. My boys are my life. It's so funny to me now that when I was younger, I swore up and down that I would never have kids. I'm sure glad life had others plans for me!
3. Are you doing what you love? If not, what would you rather be doing?
Yes and no. I've been in the human resources field on and off for almost 9 years now for several different agencies. And I used to be really passionate about it. I loved helping people, I loved the interactions with employees. I learned a lot and I'm grateful for those experiences. But now, to be honest, my heart isn't in it anymore. It's definitely time to move on. I would love to pursue a career that helps me explore my creative side. Maybe freelance writing or copy writing or social media strategy, etc. I think it would be a lot of fun and those are areas that I'm really interested in and would love to learn more.
4. How do you juggle being a wife, a mother of two, having a full time job, and doing your blog? Any suggestions for those of us that are also juggling?
Don't ever sleep. Haha! Kidding. I'm really big on planning and trying to stay organized. There are definitely days when I want to pull my hair out because I feel like my to-do list is a mile long. But I try to remember to just breathe and do what I can. I am home a lot with my boys and spend as much time with them as I can. And then after they go to bed, it's ME time. I can blog or read or catch up on shows. I'm a night owl, so that's my most productive time. My advice would be to utilize some type of planner/system to stay organized and to capitalize on your most productive time of day.
5. How did you get into blogging and what do you love most about it?
I started in June 2012 after religiously reading the blogs of a few of my friends. I was drawn to it because I so love to write and blogging is such a great outlet for me. What I love most about blogging is the connection. I have met so many amazing women all around the country and the world who are so supportive and inspire me every day (including YOU!). Blogging really helps you find your tribe and it helped me connect to people who share the same interests as me. I love it and I'm so glad I started!
6. How did the Write or Die

Wednesday

link up come into play? Did you and Shelly know each other before hand and just had a light bulb moment together?
The Write or Die Wednesday
link up was the result of some emails between Shelly and me. We were talking about how we wished there more opportunities to write about thought-provoking topics and how we wanted to connect with other writers, etc. And then, BOOM! Magic happened. Haha. I first discovered Shelly's blog on Bloglovin. Do you know how when you follow a blog on Bloglovin and then it recommends other blogs that you might like? Shelly's blog popped up in one of those recommendations and I immediately fell in love with it and blog-stalked her. Haha. So, thanks, Bloglovin for making that introduction! :)
7. What are some of your writing goals and what kind of writing do you enjoy?
I have several writing goals. I still want to finish the rough draft of my novel by the end of this year. I also want to work on a book of poetry and a book of short stories. Haha, I've got high ambitions!! I love creative writing - short stories, especially.
8. Who inspires you?
People who follow their dreams and refuse to take no for an answer.
Isn't she a doll? Thank you so much Mia for letting me interview you. You are an awesome person and I'm so glad that you came into my life :)
Who Inspires You?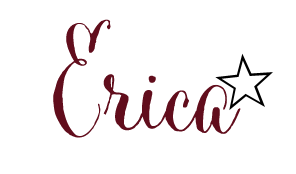 All material © Erica Musyt