It's Wednesday and that means it's
Write or Die
day. This week's prompt is about time. What Time Period would I have loved to live in? It's actually quite the toss up for me. I LOVE the 1950's with the poodle skirts and pony tails. You have the hot guys driving the hot rods and life seemed to be 'simpler' in the 50's. Then you have the 1980's. I love the music from that decade.
Sixteen Candles
is one of my all time favorite movies. There are the fun clothes and colors that you see everywhere. It's a tough choice.
I decided to go with the 1950's. If you've seen Grease then you know that there are the 'good girls' like Sandy and then there are the 'bad girls' like Rizzo. I think it would be more fun to live life like Rizzo. I was a 'good girl' in high school. I hung out with the 'clean cut' crowd and made curfew (most of the time). I didn't smoke cigarettes or drink alcohol in high school. I drove a mini-van for crying out loud! If I were to go back in time, then I would choose the 1950's - Pink Ladies Style! It's more fun to be bad, right?
I still get to wear pink and be cute in my pencil skirt. The hair and make up was so fun back then.
There were fun places to hang out like Mel's Drive-In. The servers wore roller skates!
I actually worked at Mel's Drive-In in Hollywood, CA. We didn't wear roller skates, though.
The 1950's had Elvis. Such great music in the 1950's.
Marilyn Monroe was on fire in the 1950's.
The fashion for my figure was perfect! I could wear this dress all day long and LOVE it! An hour glass figure was so accepted in the 1950's. People weren't as criticized for being bigger than a size 8. Marilyn Monroe was a 14.
You could pull the crinoline out of it and make it into a pencil fit dress. That would be super cute!
I mean, look as this bathing suit! How cute is this? No string bikinis back then.
I love the look and feel and the sound of the 1950's.

When I feel like day dreaming about that time, all I have to do is watch Grease, Bye Bye Birdie, Singing in the Rain or West Side Story (made in 1961, so that might be pushing it). Interesting that they are all musicals :)
What Time Period would you like to have lived?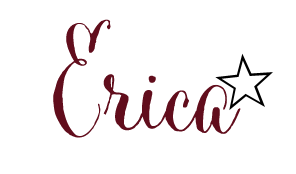 All material © Erica Musyt