I'm completely obsessed with Pinterest. Aren't you??? I can search on there for HOURS and I mean HOURS! I've done it :) I've been pinning so much lately that I really felt the need to share with you some of the awesome finds I've had. Check them out!
via
I just bought a sweater like the one above, so when I saw this collage for an outfit I saved it immediately. Now I just need a fabulous grey dress like this one.
via
When I was trying to figure out how to arrange the furniture in my office I came across some feng shui information. Now I'm totally obsessed with feng shui. Recently I found out that having a mirror in the bedroom is bad, especially when it reflects the bed. I've never not had a mirror over my dresser before, so I'm trying to figure out what to do with that wall space. I found this picture and fell in love with the idea.
via
I thought this inspirational post was amazing. It's so true. I recently had a situation where I needed to find the serenity to accept the things I cannot change, the courage to change the things I can, and the wisdom to know the difference. It was hard, but something I had to do. When it's something I know that I cannot control, I just pray for the courage to let it go. Lovely posts like this help me to remember to do that.
via
And here is your serving of cute for today - a kitten winking at you ;-)
Be sure to follow me on Pinterest ~
Erica's Pinterest
~ and I'll follow you back.
I love making new friends on Pinterest!
What are you loving on Pinterest right now?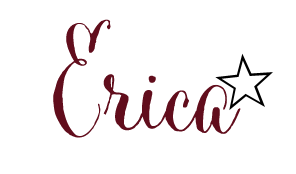 All material © Erica Musyt