On April 18th I participated in my third Color Run. This time around
The Color Run
added a new factor into their wildly popular 5K - SHINE! That's right, GLITTER and a lot of Glitter! I love anything that shines and sparkles, so of course I had to do this :) My mom joined in on the fun, making this her first Color Run. The proceeds from the Roanoke-Salem Color Run went to the
Blue Ridge Autism and Achievement Center
. Here are some of the awesome pictures that I took ~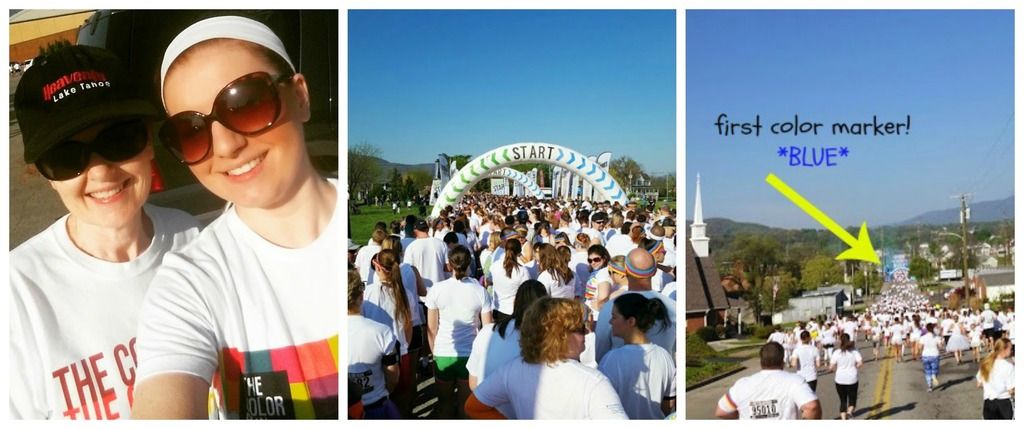 Of course we start out nice and clean in our Color Run shirts. There were sooo many people there! There were also two other races going on the same day, so it was great to see the crazy amount of people participating. Our first color marker was blue. You could see the color dust from the top of the hill. It was pretty neat!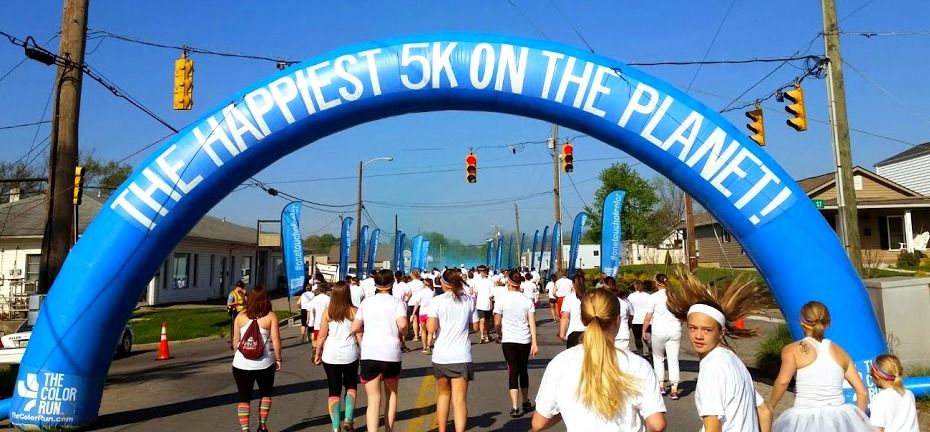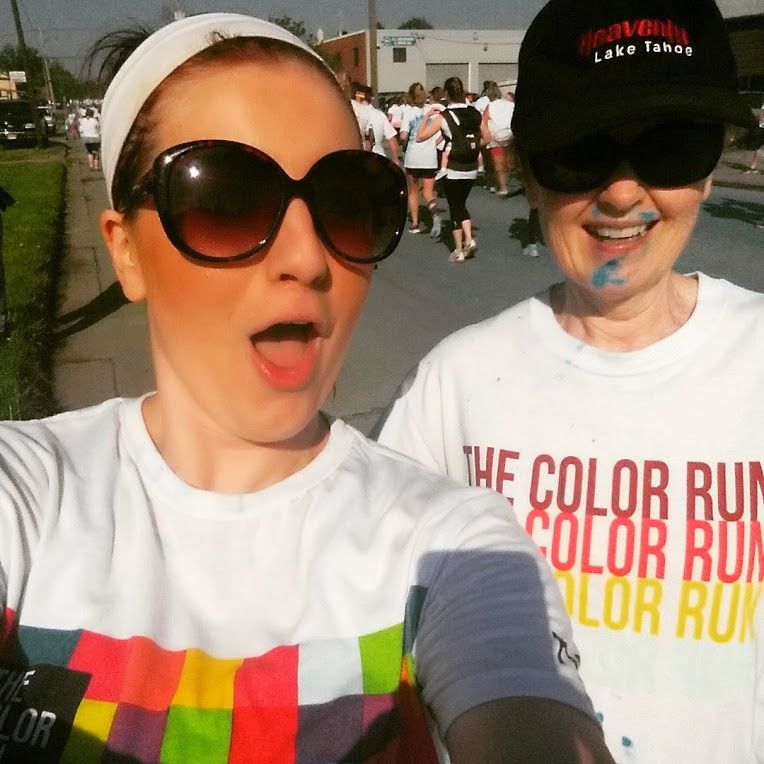 me and momma after blue. she got some on her face, so she started calling herself a smurf!
There are always awesome signs put up throughout the route.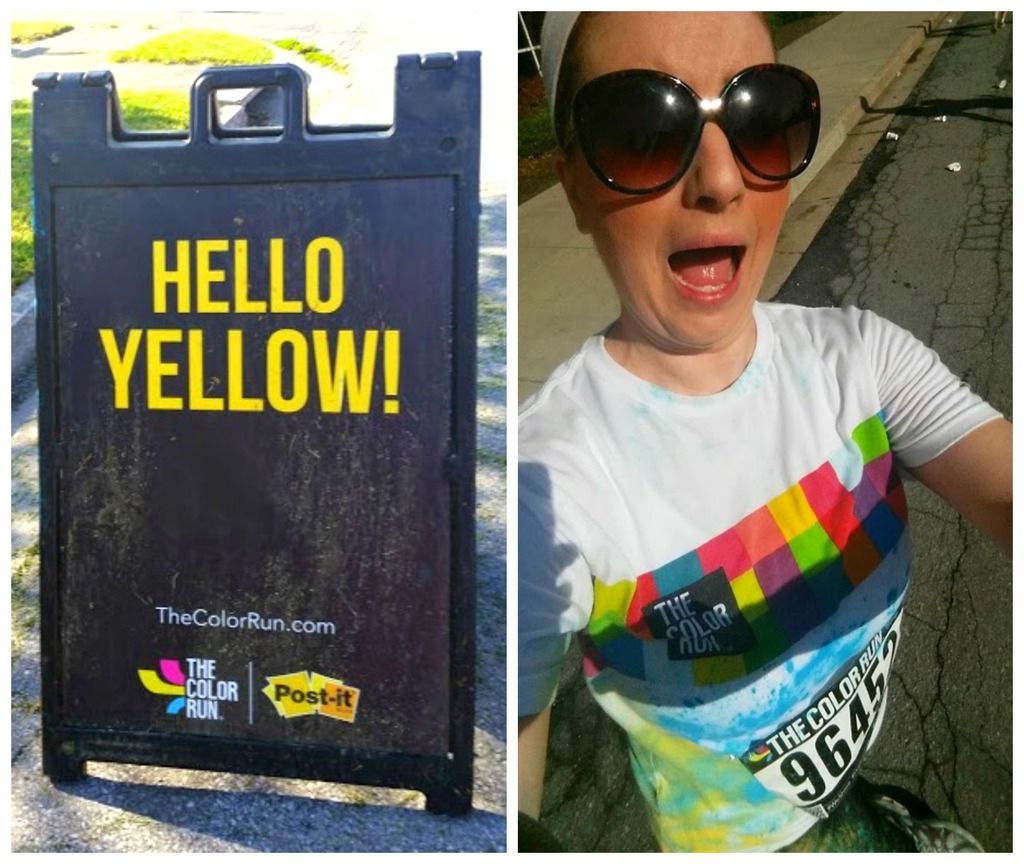 Yellow was next!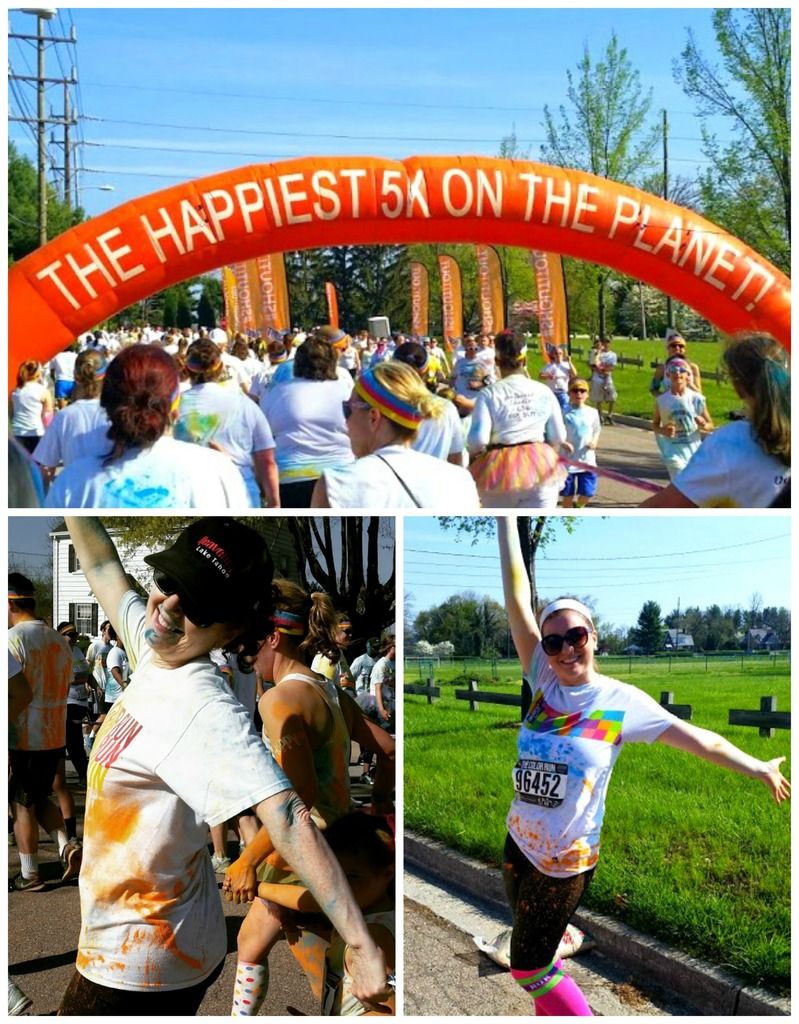 Orange was a lot of fun! It was at the tip top of a hill. Mom and I got it good with Orange.
Pink was next! This was the last color marker before the SHINE. I love Pink and this guy here was cheering everyone on, so of course I had to get a picture with him.
*****HERE COMES THE SHINE*****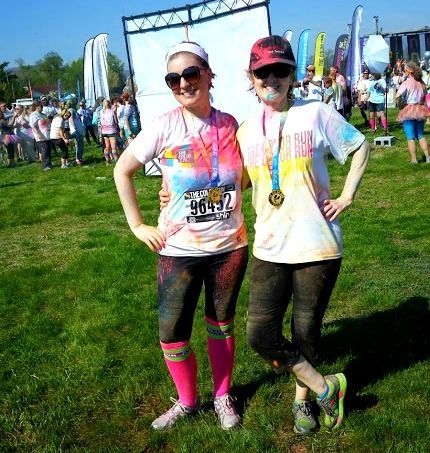 Mom and I had so much fun! After we went through the finish line we received a medal and a color packet. We immediately joined the color party. Mom smacked me crazy with pink and I went crazy with some yellow and shine. I can't wait to do it again! I've actually already pre-registered for the next one in Lynchburg!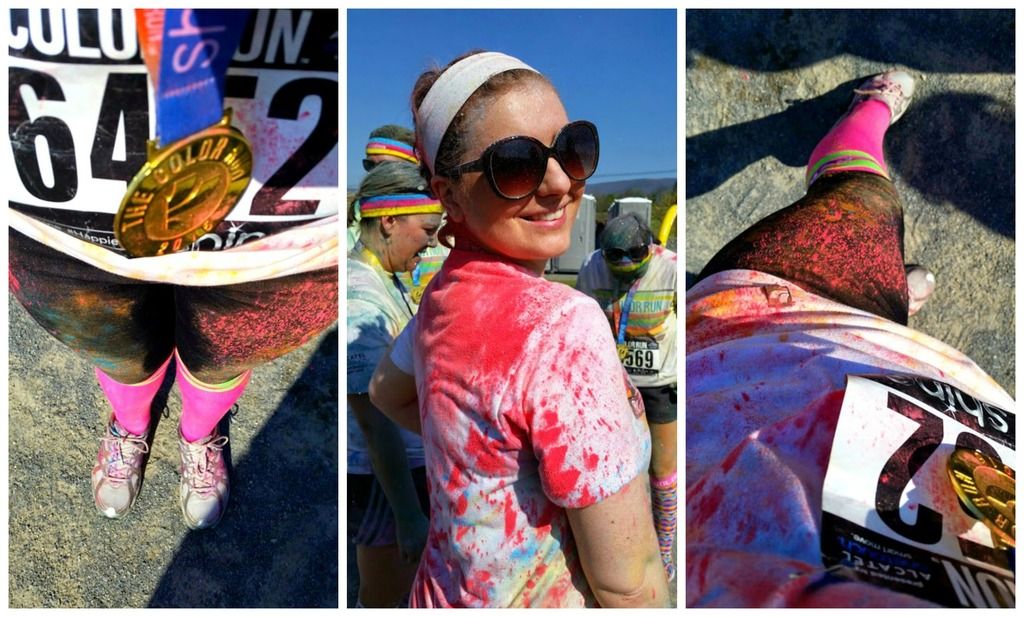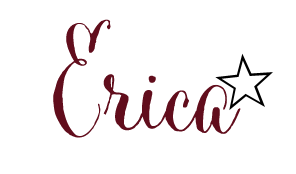 All material © Erica Musyt