Take me out to the ball game,




Take me out with the crowd;




Just buy me some

peanuts

and

Cracker Jack

,




I don't care if I never get back.




Let me root, root, root for the home team,




If they don't win, it's a shame.




For it's one, two, three strikes, you're out,




At the old ball game.
I love this time of year. Spring, baseball, the Boston Red Sox! I've been a Red Sox fan for as long as I can remember. I lived in Boston when I was little and it was my favorite city growing up. Being Irish, as well, helps. Boston is full of the Irish! When I heard that Kasey (
Kasey at the Bat
) & Jessa (
Jessa Olson
) were doing a
Baseball Season Countdown
link up I had to absolutely join in! Every Thursday for the month of March there is a different theme. Today's topic is our favorite baseball memory!
Growing up in Roanoke our neighboring city, Salem, had a minor league team called the Salem Avalanche (now they are the Salem Red Sox). In 1997 Mill Mountain Theater was currently running the production of Damn Yankees. I was a volunteer for that show a whole bunch! Oh, and I was totally in love with one of the actors. I was a freshman in high school and totally thought I could make a gay man fall in love with me! Anyways :) It was one of MMT's summer shows and since baseball was in season at the time the cast went to a game one night. It was sooo much fun. We got a HUGE group picture with all the cast that was there and me and my two friends. I realized that the picture is in storage somewhere, so I don't have it available to scan and post. But trust me, it's great! I'm a shrimpy little high school freshman with acne all over my forehead! Haha!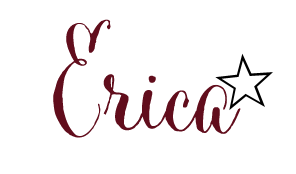 All material © Erica Musyt