~ #23 of the 31 Day Blogging Challenge ~
The Last Time I Cried
#blog31challenge
Yeah, I think pretty much all of you can relate to the above picture and can understand why this picture explains when I last cried. This TV Show and amazing family touched me and my family beyond explanation. The Bravermans are real. The Bravermans are a family you can relate to.
The Bravermans are always there for each other, no matter what.
Each family unit within this family is so different. They all have their own strengths, weaknesses, personalities, issues (oh the issues) and we loved them for all of it. For all six seasons. I'm so sad they are gone!
The relationship that touched me the most was the one between Sarah and her daughter Amber. I was (still am...collecting the seasons one by one) a HUGE fan of
Gilmore Girls
. Lorelai and Rory are totally me and my mom. The close knit relationship, being best buds, and living together (especially now). When
Parenthood
premiered and Lauren Graham was in it with another daughter I had to see where this went. Sarah and Amber had a COMPLETELY different relationship with each other than Lorelai and Rory did. In a way Sarah and Amber are more real. There problems are more real life. Not that Lorelai and Rory weren't real, but they were more fluffy. Any mother/daughter relationship on TV or in a movie gets me. Like the movie
Brave
with Merida and her mom the Queen. Love you momma!
The other relationship that started to really touch me during the final season was the one Sarah has with her dad. She took him to Vegas for his birthday, they were always honest with each other. My dad and I did a cross country trip and we survived! That's pretty awesome. Four days, three nights, 15 hour days in the car...crazy! I love my dad so much and I hope he know it. If he doesn't ~ i love you dad!!!!
I began writing this post on Friday. Keep in mind that I don't have cable at home right now and I hadn't watched the Series Finale yet. We planned to watch it Friday night, together as a family. That's the only way to end the show is with my mom and dad. As I was writing the first paragraph of this post I got teary eyed. Last week's episode, where Amber had the baby and named him Zeke, Sarah wants to get married next week so that her dad can be there... Cry Me a Freakin' River...I TOTALLY DID! After the show was done I kept crying. It was a teary mess.
Friday night my mom and I went out to dinner with friends and when we got home the three of us sat down, tissues by our side, and pressed play.
HOLY COW!!!!!!
Tears from the very beginning all the way through to the end. I'm just an emotional squeeze ball! I was sobbing happy tears and some sad tears. The show was wrapped up pretty well. You get to see how the lives each unit of the Braverman family continue on. It was really touching and heartfelt. A good way to end an era.
When was the last time you cried?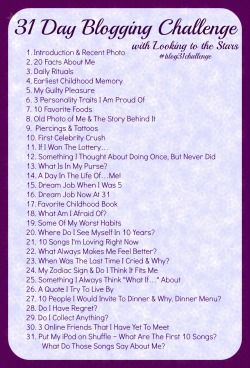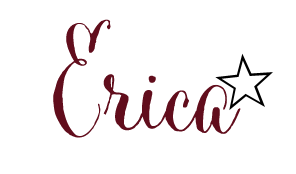 All material © Erica Musyt