I'm not going to lie, I was slightly bored with last night's Oscars. I didn't see most of the movies from 2014, so the nominations didn't mean as much to me. For 2013's movies I was all over it! You had
Dallas Buyers Club
&
Wolf of Wall Street
and
Blue Jasmine, Gravity
&
American Hustle
... and so much more! I think 2013 was a better year for movies than 2014. Don't get me wrong, there were some GREAT films this year. I just didn't get to see them all :( I ended up turning the Oscars off at 10 and heading to bed. There were a few things I did like ~
Neil Patrick Harris's opening number with Anna Kendrick and Jack Black gave me goosebumps!
The
Everything Is Awesome
performance was...AWESOME! I totally danced in my seat.
You can get a complete list of winners
here
.
Julianne Moore won Best Actress for
Still Alice
. I did not get to see this one, but I heard she was amazing, clearly :) she won! It's based on a book and I think I might read the book too.
Eddie Redmayne won Best Actor for
Theory of Everything
. I didn't get to see this one either, but really wanted to! Eddie Redmayne is amazing and I'm so glad he won.
Patricia Arquette won Best Supporting Actress for
Boyhood
. This one I did see. It was a fantastic film that shot over the course of 12 years. She was wonderful in it!
J.K. Simmons won Best Supporting Actor for
Whiplash
. I didn't see this one and didn't know much about it.
Birdman
won Best Picture and won for Best Directing. This movie didn't really appeal to me, but I guess I'll have to see it now that it's one Best Picture.
I see a massive Redbox night in my future once all these movies start coming out on DVD. I did see
American Sniper, Boyhood,
and
The Grand Budapest Hotel
. I loved the first two,
GBH
not so much. I've never really been able to get into any of Wes Anderson's movies.
~ When it came to the night's fashion some people looked FANTASTIC ~
BEST LOOKING COUPLE
I though the Best Looking Couple at the Awards show last night was, hands down, Chris Pratt and Anna Farris. They both look so sleek and glamorous!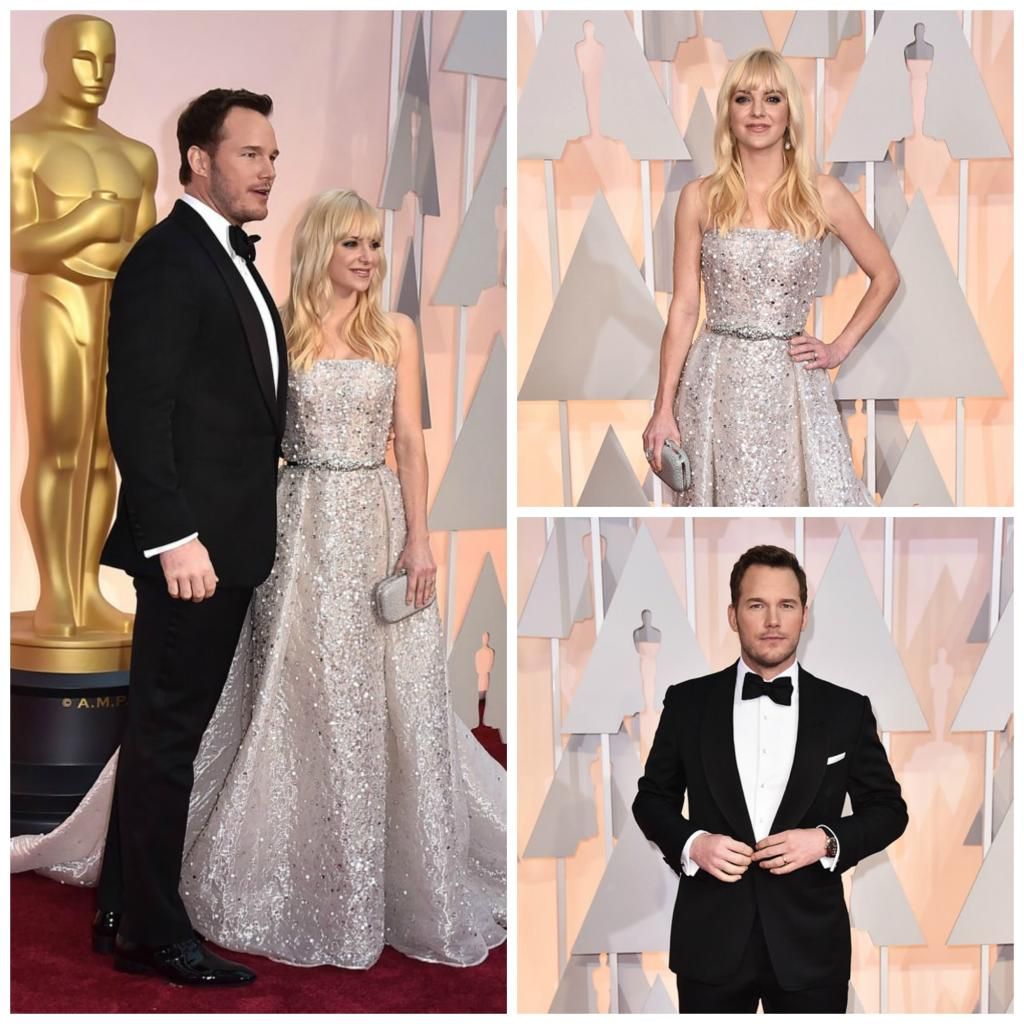 BEST LOOKING LADIES
There were so many ladies looking fabulous last night. The four below looked fab, but I think Scarlette Johnasson was simply stunning in the emerald. Anna Kendrick is always so beautiful!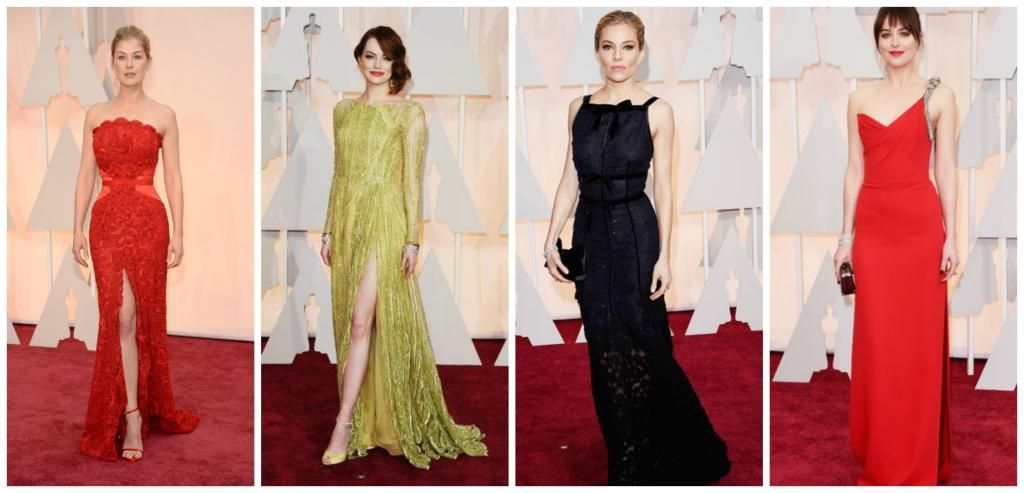 Rosamund Pike | Emma Stone | Sienna Miller | Dakota Johnson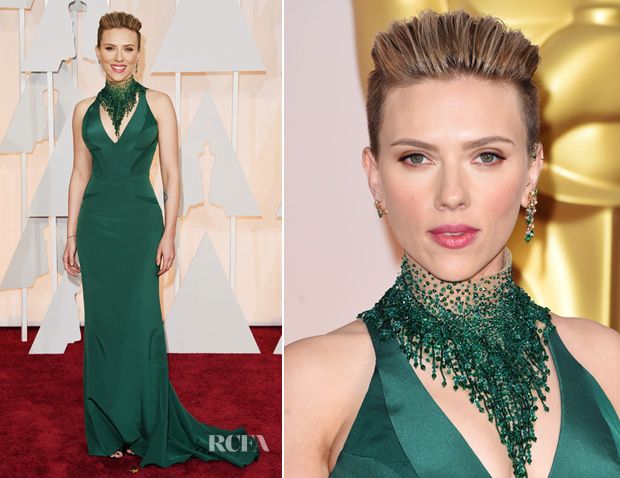 Scarlette Johansson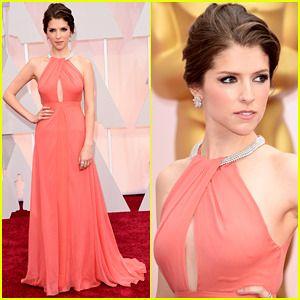 Anna Kendrick
BEST LOOKING GENTS
When it comes to the men's fashion, it's tough for me, because they all were very similar tuxedos. I thought the Navy Blue and Black combo looked very stunning last night on Eddie Redmayne and Ansel Elgort. Neil Patrick Harris looked fantastic in his grey and silver combo at the beginning of the night. My favorite was David Oyelowo in his burgundy.
Did you watch the 2015 Oscars? What did you think?
Don't forget, if you're a fellow blogger, to sign up for the Spring Swap! It's available to sign up until Friday, just click on the link below.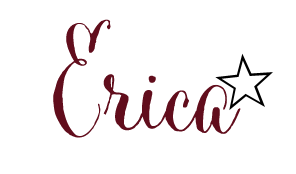 All material © Erica Musyt