How are you feeling today?
Grab a button and link up at the bottom of the post!
Today, it's all about how YOU are feeling.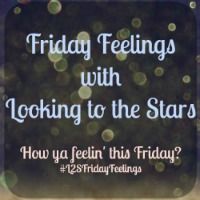 Happy Friday everyone. How was your week? Did you get snowed in like I did? It was definitely snowman weather here where I live. I had Monday off already, because of President's day. Tuesday my office was closed and Wednesday we were on a delay. We got to wear casual clothes for the few days we were in the office. It was nice! Tuesday was my first Snow Day in I don't know how long! Working in the hotel industry for so many years you don't really get one, because hotels are ALWAYS open! It was nice to have a snow day and to get a few things accomplished that I hadn't gotten to do in a while.
I've been on a blogging break, completely unintentional, but I'm back now! The
31 Day Blogging Challenge
was supposed to help keep me motivated to blog, but some of the prompts just didn't do it for me in the end. There are still a few I plan on doing, but the others weren't inspiring. I don't think anyone should write without inspiration. Then there is the giant binder that I have of 'stories' that I want to pick back up. Either write fiction or a screenplay. Not that either option is easy, but I feel like maybe a novel would be easier.
I think I definitely needed the blogging break to get my head straight and back in the game! I have books that I want to read (and review for you), stories I want to write, posts to publish on L2S. I think the time of Lent is a good time to start anew. That's how the church looks at it - a rebirth. Maybe I should give up television for the remainder of Lent along with my financial diet. Hmmm...I might just do that. I'll get back to you on Monday!
I want to leave you with some of my favorite moments from the week! xoxoxo
Paint Nite!
Mom and I went to Paint Nite and painted LoveBugs. We had sooo much fun!
Happy Valentine's Day
Me and the parents went to Starbucks on Saturday morning. They had little fun props around the place, so naturally I had to pose with them :) <3
Trip to Wal-Mart
Mom and I braved Wal-Mart on a Sunday to get groceries. We ended up having a good time. She mentioned Sloppy Joes I immediately got super hyper!
Snow Days!
I love when it snows enough that you can see it. The giant tree with the snowflakes is sooo pretty!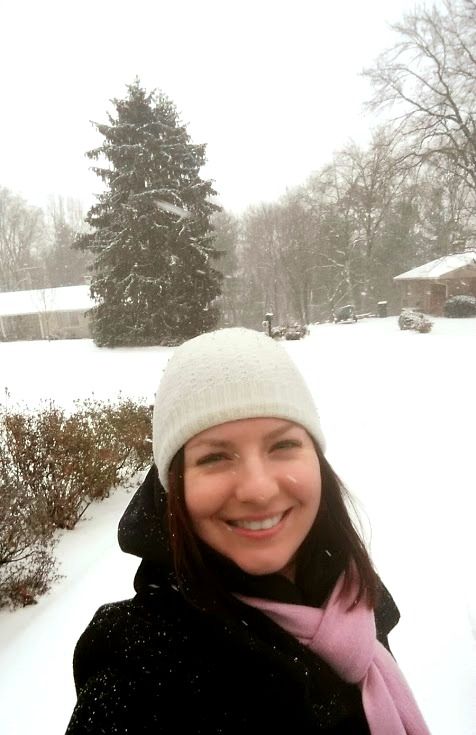 Mom and I ventured out in the snow on Monday to get some Redbox Movies.
Our back deck at home. So pretty and soooo much snow!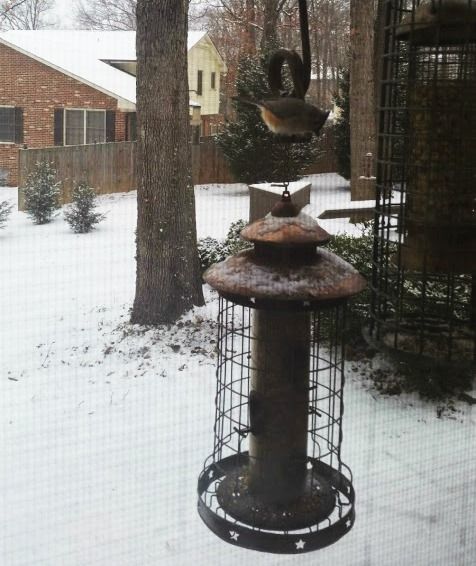 The snow isn't going to keep the little birdies away.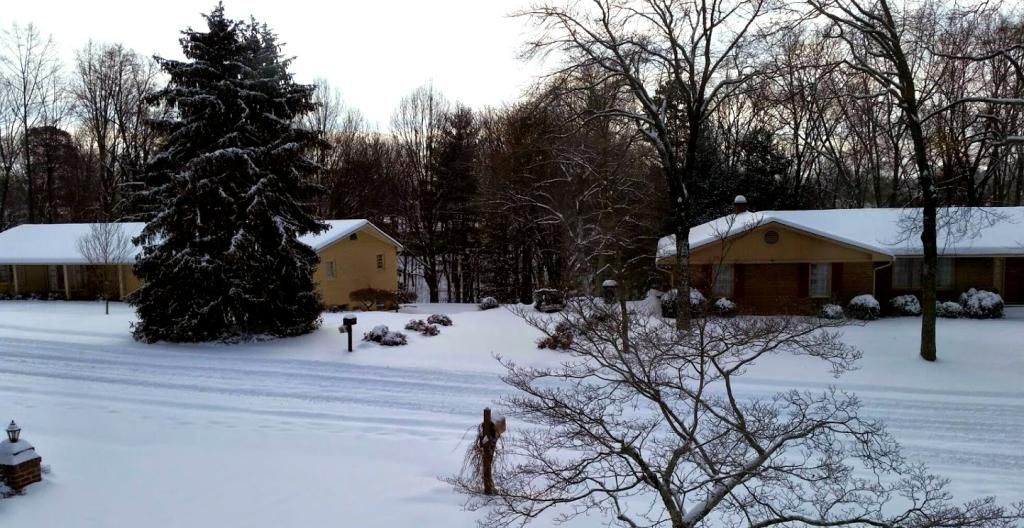 First thing in the morning.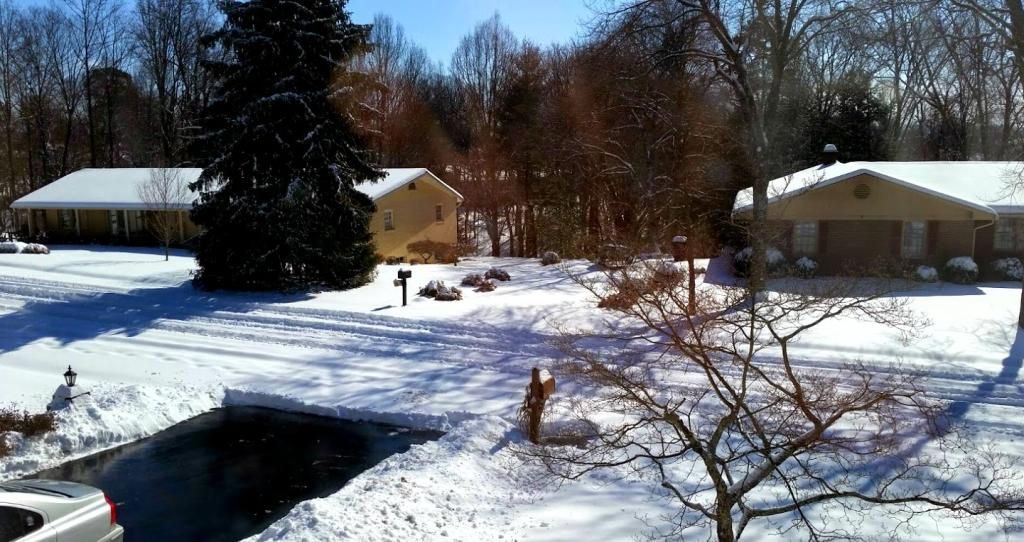 After dad shoveled the drive way. I think we got about 8 inches of snow.
Dessert!
I went to Carrabba's for dinner on Wednesday and we got this beautiful Brownie for dessert! Yum-O!
I hope you all had a fabulous week!
Grab a button from above and Link Up with me below!
I'm also linking up with
September Farm
,
Bright on a Budget
,
Meet @ the Barre
,
The Diary of a Real Housewife
and
Style Elixir
.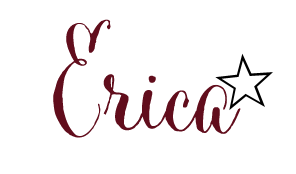 All material © Erica Musyt