*Happy Friday*
How are you feeling today?
Grab a button and link up at the bottom of the post!
Today, it's all about how you are feeling.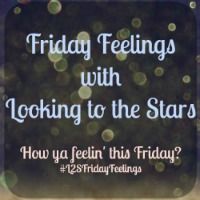 As I write this I'm sitting with an ice pack between me and my chair. I worked out with my trainer on Sunday and I definitely strained something. I had a heating pad on it last night, but a friend of mine said that I should be using ice, so today I'm alternating. It hurts like a mother! Thanks Coach! I'm acting as productive as I can at work, even though my back is killing me. I'm feeling bloated and icky.
Oh, and Valentine's Day is this weekend. Awesome! This year's not too bad. I've been on eHarmony for about a month now. It's going pretty well. I went on my first meet-date in January with a very nice guy. There weren't any sparks for either of us, but we had a nice time. I've been messaging back and forth through eHarm's 'Guided Communication.' Out of all of the dating sites I've been on (I've been on a few) I like eHarmony the best. The men on there seem to be more serious and more honest. Maybe I'm being more honest...? I definitely have a date on Thursday with a guy I'm totally smitten with and I might have a date tomorrow with another guy. I'm not sure if he realizes that tomorrow is Valentine's Day. Shhh...I won't tell if you won't ;-)
For all of my single ladies (and guys) out there I thought I would share some inspirational stills and quotes that I've found. Being single isn't a bad thing. It just means we haven't met our 'lobster' yet. Don't worry, our lobsters are out there just waiting around the corner!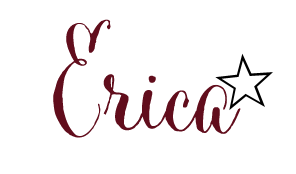 All material © Erica Musyt