Happy Friday everyone! Thanks for stopping by for Friday Feelings. Link up and grab a button to join in.
It's all about how you feel today :)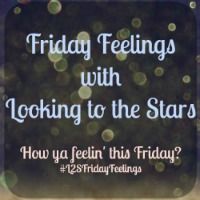 I had a great week! I was very productive at work and on more than one day I was able to get everything crossed off my To-Do List. That rarely happens and this week it happened three days, at least! WooHoo!
I'm finally at a place in my job where I can start reaching out to clients to introduce myself and prospect for future business. I'm loving it!
I also met with my trainer this week. I've lost 3.2 pounds since I've started working with him. I'm learning so much stuff and different ways to work out. I have slam balls, wall tosses, the bird dog, high steps, russian twists, and so much more! I feel sore all the time and I love it! Can I get another WooHoo!
We can't forget about the amazing game that happened on Sunday night, now can we? That was such a great game! There were definitely some cringe worthy moments, but the Patriots took it home!
There's nothing like 'the face' that brings a smile to mine. Poor Richard Sherman!
During the game my mom's friend gave me the most amazing object ever created! THE SELFIE STICK!!!!!! Once I figured it out and got it to work I had waaaaaaaaaaay too much fun with it :) I love it and can't wait to use it all the time!!!!!!!!!!!!!!!!!!!!!
Last week I bought myself a present. A new Alex & Ani bracelet. I love it and I truly believe what it says ~
What's for you will not pass you
It's a great reminder for me. The only problem is that I want more and more Alex & Ani!
Ladies, I have discovered Sally Hansen Miracle Gel nail polish. This stuff is great. I bought it on Monday and applied it the same day. On day 5 I'm still going strong. It's supposed to come off like regular nail polish, so we'll see. I'm probably going to take it off tonight, because it's starting to wear off on the tips. That's normal for me, even with a shellac manicure. I wash my hands a lot and I type on the computer all day at work. If this was regular nail polish, it definitely would have started chipping by Tuesday or Wednesday. I would have taken it off already. Nope, a good 5 days with this stuff. It's $8 a bottle and beats a $25 manicure. I would recommend 2-3 coats, especially with the lighter colors. I definitely want more colors!
How was your week & How are you feeling?
I'll be back on Monday with some more of my 31 Day Blogging Challenge Prompts.
I'm also linking up with
September Farm
,
Bright on a Budget
,
Style Elixir
and
Meet @ the Barre
.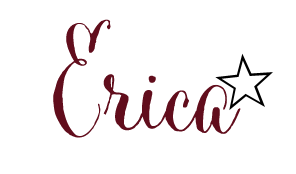 All material © Erica Musyt