Prompt ~ Picture Below with a quote from Stephen King
Books are a uniquely portable Magic.
Joni storms into her bedroom and slams the door. She just cannot understand why her dad is grounding her. It's not like she was out late partying like her brother Teddy always does. And Teddy never gets into trouble. He especially never gets grounded! Besides, she was at the library for goodness sake! He just doesn't understand what books do for her. How they help her to go on in her everyday life?! That's the problem, though. Her dad doesn't understand.
Joni lives in a very small town in the middle of nowhere and that is not the easiest thing for a twelve year old. It doesn't help that the other kids at school keep their distance too. Joni's family is known all over the county, because of some trouble her family caused right after she was born. Joni lives a tough life. She's a sweet girl with a heart of gold, but she lives with tyrants. Joni likes to think of herself as her own real-life version of Matilda, except she doesn't have magical powers like Matilda does. So, she tends to keep mostly to herself and her books.
Joni loves to read. It's the only thing she finds comfort in. She has a little window nook in her bedroom where she likes to curl up in to read whatever tale she is currently escaping to. Last week it was The Wizard of Oz. This week she read Little Women. Oh, what Joni would give to have a mother like Mrs. March or sisters like Jo and Beth. All Joni wants is someone she can talk to and be girly with and play pretend with. Reality isn't as much fun when you're being raised by a father who doesn't understand you and an older brother who's basically non-existent. Joni's mother left a long time ago, but she dreams about what she would have been like.
Joni wakes up the next morning in a fog and almost forgets that she's grounded. It's Saturday, but she's locked in her room until her father decides he's hungry. Joni walks over to her bookshelf to find her next destination. "Where shall I go today" she wonders to herself. She runs her fingers along the spines of adventure and stops on a book that she has never read before. In fact, Joni doesn't even recall owning this book. She looks around as if a mysterious entity might be lingering in her room, watching her and waiting to see what she'll do next. It's a feeling she just can't shake.
Putting the eerie feelings aside, Joni settles into her little nook and begins to read the first page.
*this is an original story written by Erica Musyt...do not copy or distribute without her permission. thank you*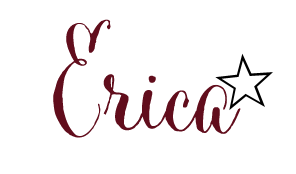 All material

©

Erica Musyt
Do Not Use Without My Permission