Book written by E.L. James
Screenplay written by Kelly Marcel
Summary Without Spoilers
~ When literature student Anastasia Steele goes to interview young entrepreneur Christian Grey, she encounters a man who is beautiful, brilliant, and intimidating. The unworldly, innocent Ana is startled to realize she wants this man and, despite his enigmatic reserve, finds she is desperate to get close to him. Unable to resist Ana's quiet beauty, wit, and independent spirit, Grey admits he wants her, too—but on his own terms.
~ Shocked yet thrilled by Grey's singular erotic tastes, Ana hesitates. For all the trappings of success—his multinational businesses, his vast wealth, his loving family—Grey is a man tormented by demons and consumed by the need to control. When the couple embarks on a daring, passionately physical affair, Ana discovers Christian Grey's secrets and explores her own dark desires.
~ Erotic, amusing, and deeply moving, the Fifty Shades Trilogy is a tale that will obsess you, possess you, and stay with you forever.
My Thoughts on the Book
The Cover: Oh, the cover with the neck tie. It's tied as if it has just been taken off the neck of a man. If you are not familiar with the story before you read it, then it's very subtle. If you know the story, like I'm sure you do, then it's a very subtle sexy cover.
The Characters:
I loved Anastasia Steele and of course I loved Christian Grey. I pretty much liked everyone you're supposed to. I don't think there were any characters that I didn't like. I think EL James wrote them well enough that I didn't feel that I needed more depth or personality. I don't think the point of the book was to feel immersed in the characters ;) except for maybe what they do together.
The World:
Present day Seattle, WA was pretty straightforward. The difference between Anastasia and Christian's world of wealth was very believable.
Overall Thoughts of the Book:
I did enjoy the book. Enough to read the second. At the time I was reading it I was living in Northern VA and using the metro to get into work. I would read the book on the metro and there were definitely times that I found myself blushing!
My Thoughts on the Movie
The Movie Poster:
There are several posters, but the one above is my favorite. It gives Christian a very mysterious air to him. Plus he looks good!
The Characters:
Shortly before the movie was released into theaters, I had written a post about how I would cast the movie (here). I went on and on about how I didn't like they way Christian was cast and how unsure I was about Dakota Johnson playing Anastasia. After seeing the movie I can now say that I thought the movie was well cast. I think Jamie Dornan was fantastic as Christian. At first I thought, "this guy can't act!" Then I remembered that Christian is supposed to be somewhat socially awkward. He was great. Dakota had just the write amount of sass and naivety. Their chemistry was great too.
The World:
It was just as I imagined!
Overall Thoughts of the Movie:
I was actually quite happy with the movie. It was done very tastefully and followed the book well. Some people are leaving the theater quite unhappy, but I think part of it is because it's not as 'obscene' as they may have thought. The thing is, when you read the book EL James writes out every detail of what is going on in that red room. That's because she has to! When you're seeing the movie you don't need every detail, because it's right in front of you.
Did you see Fifty Shades of Grey? What did you think?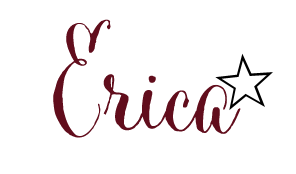 All material © Erica Musyt