Today is Ash Wednesday, the start of Lent. Around this time people like to "give up" something that they consider a sacrifice to show they devotion to God. I was going to give up Diet Coke, but I think we all know how bad of an idea that is. Instead of giving it up, I'm going to cut my intake :) I'm also going on a
Financial Diet
. Starting today, no extra spending. There are a few things during the Lent Season that I need to make an exception for and that would be moving into my apartment. I won't go crazy with decorating, but just the application fee, deposit, etc. How does this Financial Diet impact my life? Well, It's helping me to save money by not spending on frivolous things. But how does it really impact my life?
I found an article on Facebook called:
40 Things to Give up for Lent
. The list below is made up of 40 things that we can give up and give back to the hands of Christ. Not only for Lent, though, but for the rest of our lives. I don't consider myself a very religious person, but more spiritual, and I loved the idea of these 40 things being given up. Something I have learned over the last year or so is the concept of "letting go" and turning things over to the hands of my Higher Power as I understand him.
Take a look at this list, and it's details below, and tell me what you think. Are you giving anything up for Lent? Are you doing something extra, like volunteering? Tell me all about it!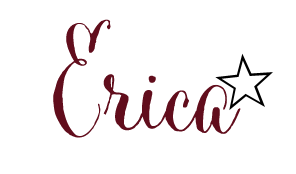 All material © Erica Musyt