~ #21 of the 31 Day Blogging Challenge ~
10 Songs I'm Loving Right Now
I'm totally jumping around on my blog challenge! Some prompts have been inspiring me more than others, so I'm going with them. I've been crazy about listening to my music lately. Katy Perry at the Super Bowl and Idina Menzel singing the National Anthem were awesome! I loved seeing them perform. It just brings out my musical side. Some of the songs I've been completely obsessed with lately (and when I say obsessed I mean I have them on repeat in my car at full blast!) are here below for you.
1.
Penatonix's cover of Let It Go
. I got my mom their Christmas album and when I heard their version of
Let It Go
I fell in love with it! I love the Idina Menzel version as well, but I don't exactly have the same pitch and tone as her. With the Penatonix version I can at least sing it a little bit. And yes, I realize that
Frozen
is totally last year :)
2.
Taylor Swift's Blank Space
. First of all it's just an awesome song. She's a crazy good writer and this video is sooo fun!
3.
Megan Trainor's Lips Are Movin'
. I'm not so much liking the video, but the lyrics are awesome. I can totally relate to them.
4.
RaeLynn's God Made Girls
. The girl is so freakin' cute. She was on
The Voice
on Blake's team and now look at her. I downloaded her EP on iTunes and her songs are adorable. You can tell that she writes from the heart.
5.
Kelly Clarkson's Heartbeat Song
. I love everything KC, so I'm not surprised how much I love her new single. Sing it girl!
6.
Blake Shelton's Lonely Tonight
featuring Ashley Monroe. I love Blake Shelton and his love songs are so good.
7.
Bruno Mars' Uptown Funk
. Do I really need to explain this one? He's a freakin' genius!
8.
Taylor Swift's Shake It Off.
Again, no explanation needed :)
9.
Carrie Underwood's Something in the Water
. I love that she sings about her love for God in her music. A lot of people give her grief about it, but it's her music and her faith. Let her sing what she wants.
10.
Katy Perry's Roar
. I can't forget one of my theme songs for the year. Roar is awesome!
What songs are you loving right now?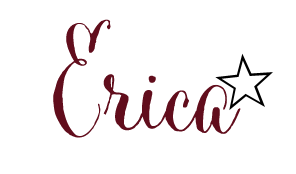 All material © Erica Musyt