~ Day 1 of the 31 Day Blogging Challenge ~
Introduction & Recent Photo
#blog31challenge
taken 01/17/2015...definitely the most recent
Hello, I am Erica. I realize that you most likely already knew that, but this is an introduction. For those of you that are new to
Looking to the Stars
, Welcome! I hope you enjoy yourself and stick around for a bit. I am 31 years old and live in Roanoke, VA. I just recently moved back home to Roanoke from the Northern Virginia area. I was living there for almost 4 years and decided that it wasn't quite for me. I didn't want to go somewhere new where I didn't know anyone, so moved back home. I'm really happy that I did, too!
I would definitely consider myself a hopeless romantic, yet a hopeful one. I believe in True Love, Love at First Sight, Romance and Chivalry. I am currently exploring the world of eHarmony in hopes of finding the 'perfect match.'
I love movies and books. I have quite the collection of movies and tv shows on dvd/bluray. I have a
Movie Collection
page that you can check out. I have all of my dvd's listed there. Sometimes, when I'm at Target or Best Buy, I'll pull up the page to make sure that I don't buy something I already have. I am also an avid reader. I love books so much and I buy them faster than I can read them. I have a
Library
page where I keep track of the books I'm reading each year. A also have a link to my Goodreads page. If you're on Goodreads, let's be friends!
I have one sibling, a brother, who is fifteen months younger than me and he lives in Northern Virginia. He kicks ass every day and is awesome. He has a 2 year old Bernese Mountain Dog named Butters. Butters is the biggest dog I've ever seen and also the sweetest.
I currently reside with my mom and dad in their home, my 'childhood' home. My mom and dad are awesome and the best parents anyone could ask for. They are super supportive and caring. They have been together since college and will be celebrating their 37th wedding anniversary in June. I'll be living here until April. Not having to pay rent for a couple of months is allowing me to get some bills paid off. I'll be getting an apartment the beginning of April. I have found a nice place that is super reasonably priced. I just have to decide if I want a one bedroom or a two bedroom.
Today I am off work thanks to the MLK holiday (that you for having a dream :)). I hope you all have a fabulous day and make sure to tell me a little bit about you! I love hearing from my readers!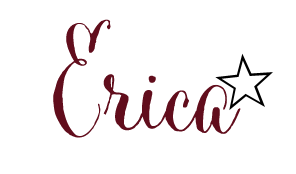 All material © Erica Musyt