I have clearly gone off of the 31 Day Blogging Challenge, but the idea for this post struck me and I couldn't wait any longer to share it!
The following blog post has several pictures of VERY attractive people!
If you are a female between the ages of 18-55...then I'm sure you've read the 50 Shades of Grey Trilogy. You are most likely preparing for the first movie to come out on Valentine's day. By now you are also aware that Dakota Johnson (daughter of the famed Melanie Griffith and Don Johnson) has been cast as Anastasia Steele and Jamie Dornan as the ever elusive Christian Grey. How do you feel about that? Do you like the way it's been cast? What about some of the other characters from E.L. James best selling series?
I'm not so sure I would have made the same casting choices. I know that there are A LOT of women out that that really wanted Charlie Hunnam to be cast as Christian Grey. You know what? He actually was their first choice. He accepted the role and everything. After putting more thought into it and considering his already busy schedule with Sons of Anarchy, he called production and backed out of the role.
Here's who I cast, and why, in my movie version of
I was rooting for Ian Somerhalder to get cast as Christian Grey. I love him! Especially as Damon on Vampire Diaries. Yummy! Ian has those dreamy eyes that I could just get lost in. His smile melts me! I think he would have been perfect.
If I were to cast Ian as my Christian Grey, who would match up well for Anastasia? For me it was a toss up between Felicity Jones and Tatiana Maslany. In the end I had to go with Tatiana. She's amazing! She is a phenomenal actress and would nail the role. I mean, look at her, she's gorgeous!
Now for Anastasia's best friend, Kate Kavanagh. I had a few ideas for her. Dianna Agron from Glee would be good, but so would Julianne Hough (she's so cute). I decided to cast Ian's Vampire Diaries costar Candice Accola as Kate Kavanagh. I think she is fantastic and would be great. Now I just have to decide on a bad boy to pair her with.
Bad Boys! Love them :) This bad boy, Elliot Grey, Christian's brother, needs to be super hot for Kate. There are soooo many options, but after all the 'research' of looking at hot dudes, I picked Kit Harrington. You may recognize this hottie from Games of Thrones as John Snow. Love him!
The last "main character" to cast is Anastasia's friend Jose. I've seen online where people think Taylor Lautner should have been cast or would have at least been good in this role. I'm not a big Taylor fan. I saw his one movie, Abduction, and he's not a very good actor. I decided to cast Yani Gellman. If you watch Pretty Little Liars, then you'll remember his as Officer Garrett Reynolds. He was also in the Lizzie McGuire Movie as Paolo :)
Do you like how I cast the movie? Who would you have cast differently?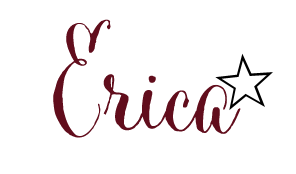 All material © Erica Musyt