I happened to check my phone around 9:15pm last night to find a text message from my mom. She was letting me know that Robin Williams had passed away. I immediately called her back and pulled my computer out to search CNN online. I couldn't believe it. One of my all time favorite actors was gone! Robin Williams took his own life Monday morning; he was 63. I sort of grew up with him on the TV and Movie screens. Robin Williams was such a happy, full of energy, funny man. In 1997 Entertainment Weekly named him the "funniest man alive."
In 1978-1982 he was known to the world as a martian in the TV show Mork and Mindy. I wasn't born yet, so the first thing I ever saw him in was Dead Poets Society. I LOVE THAT MOVIE! As I grew up he was Peter Pan in Hook ~ the Genie that cast wishes in Aladdin ~ a cross-dressing man that would do anything to spend time with his family in Mrs. Doubtfire ~ little Alan Parish who got sucked into a board game in Jumanji ~the Oscar winning psychologist in Good Will Hunting (after I saw that movie I wanted to be a psychologist) ~ the doctor that proved to everyone that laughter is real medicine in Patch Adams (I wanted to be a doctor after I saw this movie). All of these movies I watch all the time. Over and Over again.
As an actress myself, Robin Williams was always in inspiration to me. You could only hope, one day, to be funny like him. Not everyone can pull random humor out of their ass like he can. He is always on! I took a few improv classes when I lived in Los Angeles and realized how hard it is to be that funny! I also saw a lot of improv professional shows (some including Mya Rudolph and other SNL cast members) and never saw, even still to this day, anyone that could measure up to him. Not only was he a great comedian, but an fantastic serious actor too. He was nominated for 4 Academy Awards in his time ~ Dead Poet's Society, The Fisher King, Good Morning Vietnam, and Good Will Hunting for which he won.
One of my favorite "talk shows," if you want to call it that, is Inside the Actors Studio on Bravo TV. It's usually a 1 hour program, but when Robin Williams guest starred it was a full 2 hours long! I have a video below for you to see some of the best moments from that interview.
Remembering Robin Williams In My Favorites
~* You will be so missed in this world *~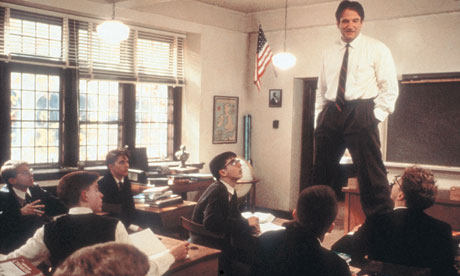 Dead Poet's Society
Hook
Aladdin
Mrs. Doubtfire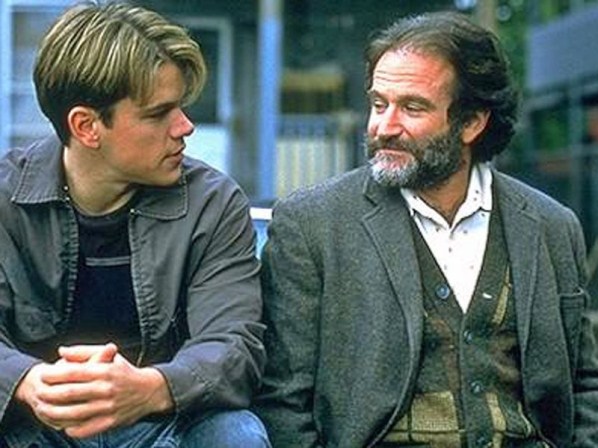 Good Will Hunting