Sorry for the tease on
Friday
about the concert. I wanted to dedicate an entire post to the AMAZING show. This was my first time going to a show at Merriweather Post Pavilion. It's like a little village. There are several bars, food stations and of course two giant t-shirt stands. There was an ice cream truck (sooo good!). Oh and a tree in a truck!
Two hot mommas! My momma on the left and Suechini on the right.
Suechini, my momma, Lil Suechini, me.
There really aren't enough words to describe it. Here are pictures for you to Enjoy! FYI - most of these will be of Adam Lambert, because he's awesome and he's why I was there! :-)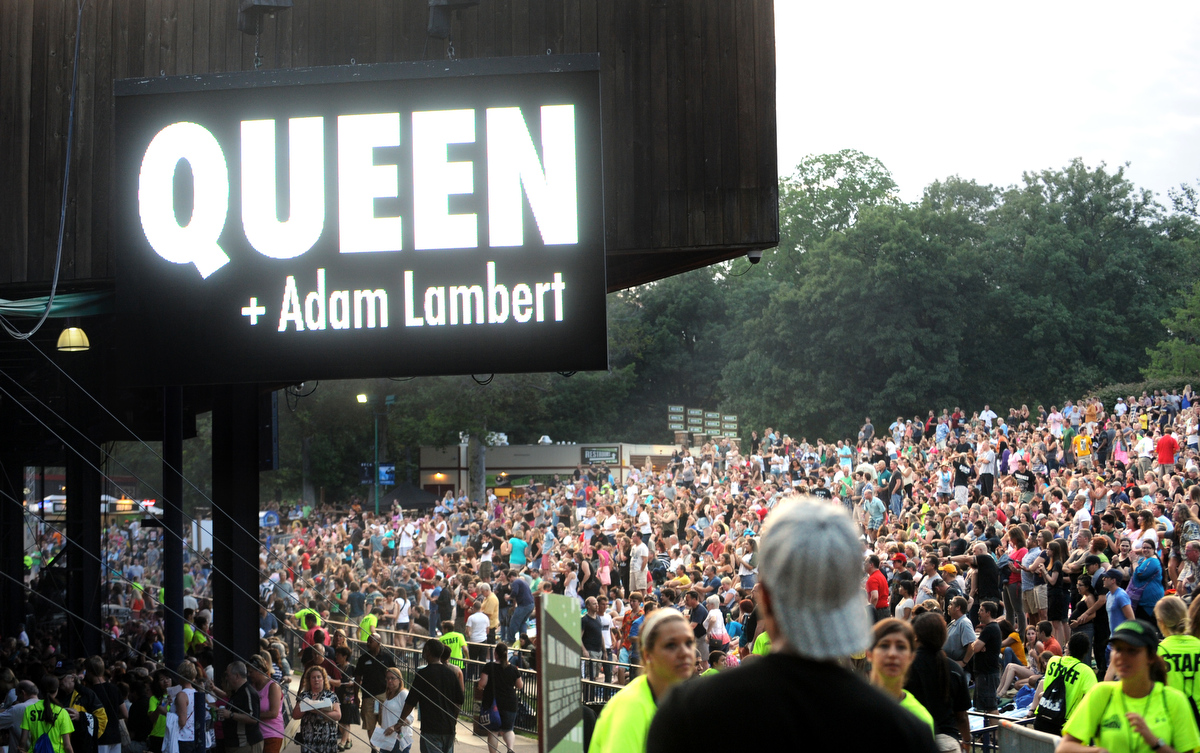 AMAZING CROWD!!!!!!!!!!
Mom took these on her camera. Some good screen shots :)
I hope you enjoyed the show!