Happy Washington Wednesday!
Welcome back to Washington Wednesday. Today I'm going to talk about my favorite United States President, Abraham Lincoln and his D.C. Memorial.
For as long as I can remember, Abraham Lincoln has been my favorite US President. He's known as "Honest Abe." He just has such a friendly face and looks like such a nice man. After all, he freed the slaves. I was raised, and still am, a democrat and freedom for all has always been a strong opinion of mine.
When I first moved to Washington D.C. and was working at Donovan House, our concierge arranged a Night Tour of D.C. with On Board Tours. It was an awesome tour (I highly recommend it for people visiting the city). When I was in 6th grade I came to D.C. with Roanoke Catholic School. We got the usual tours and such. I had never seen the city at night before. The memorials are amazing at night! The Lincoln Memorial especially.
Look how triumphant is it. Lincoln is in the center of it in all his glory. He's so triumphant that Hollywood can't help but put him in movies:
Transformers: Dark of the Moon
Night at the Museum 2
On my tour I learned a pretty interesting fact about the memorial. The wall on the right hand side of the Lincoln Statue has his 2nd Inaugural Address carved into the wall. About 3/4 of the way down the word "future" is spelled as "euture." Guess you can't white that out! hahaha!
A very nice foreign tourist took a picture of me with Lincoln.
Enjoy the rest of your week! If there is anything about Washington D.C. that you'd like me to check out and write about, let me know!
Oh and make sure to come back tomorrow! I'm co-hosting the.book.chat with Jessica @
Sweet Green Tangerine
. Tomorrow's topic is what we are currently reading.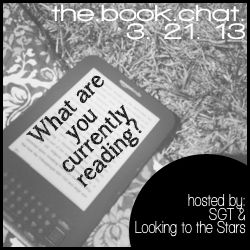 (: See you tomorrow :)