I just love Sundays!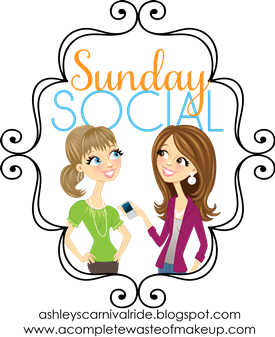 This weeks questions ~
1. What is your ideal way to relax?
Definitely in my pajamas or stretchy pants to start. Watching a good movie or tv show. Reading a good book too.
2. Where is your favorite place to be?
Home!
3. Who do you consider your biggest role model?
My momma! She is one of the strongest people I know. I call her whenever I need something and I know she'll always be there for me!
4. What does your life look like in 3 years?
Well, I will be 33. I hope to be married and starting a family. I would like to own a home by then as well.
5. If you could go back and change one decision, what would it be?
There isn't anything I would actually change. But, sometimes I do wonder what my life would be like if I hadn't graduated from high school a year early.
6. What is your biggest accomplishment in life so far?
I would say that surviving Los Angeles! I was there for 5 years...thousands of miles away from my family and I am sane!