I'm not one for sitting on a political high horse. It's actually something I don't even like talking about. We all have our opinions and are rightly entitled to them.
Today is an important day. Our country depends on everyone's voice.
VOTE today!!!!
I got up at 5:30am to be at the polls when they opened @ 6am!
All bundled up and warm for the line...and there was a line!
It wrapped all the way around the front lobby area of the community center, 6 different lines wrapping around.
See, even Google wants you to vote!
Lindsay over at
Pursuit of Pink
has some great Voting Day Freebies!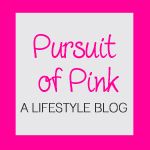 Until next time ~ *erica*